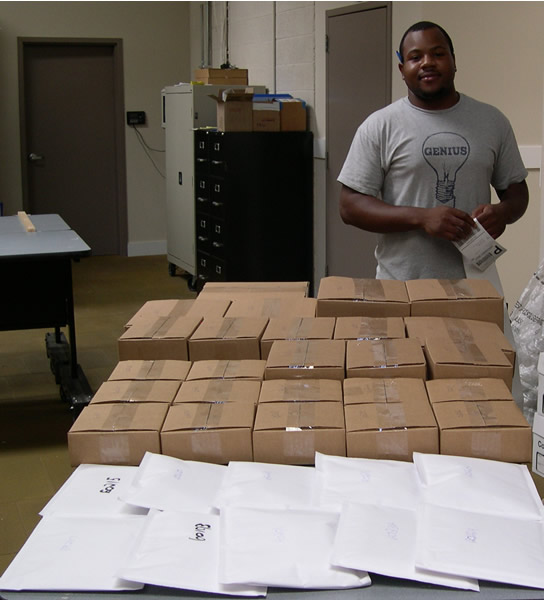 Darrel Brown
Customer service
MusicMedic.com
If you've noticed a new voice on the phone lately here at MusicMedic.com, it's because we've got a great new member on our team!
Darrel Brown grew up in Philadelphia and later moved to Wilmington, Delaware. He later attended Delaware State University to study sport science and education. Of course Darrel played saxophone (he played Percussion too but we're not holding that against him).
Darrel has done work for major financial institutions, law firms, and donated his time nearly everywhere, including the Boys and Girls Club. Of course, we're really excited to have him here now but we all agree that he can take a day here or there to volunteer; one of the many things he's very passionate about!
If you're downtown in Wilmington, NC, in the evenings, you might find Darrel shooting pool but be careful, he's a shark! If the weather is good, you might see him playing football (but again, you would be wise to check yourself before you compete with him there either...)
Darrel, we're all really happy to have you and we know the people that call MusicMedic.com are happy to have you helping them in every way you can. We all look forward to working with you for a long time!
Oh yeah, you can call Darrel at MusicMedic.com anytime, just don't call him Darel (Dare-ul).... his name is pronounced Du-rell!
From all of us at MusicMedic.com:
"Welcome to the Team Darrel!"