We've been working non-stop to create and test new products as well as improve existing ones and we have lot share about them. Some products are on the website now and some are coming soon. Here's a quick update: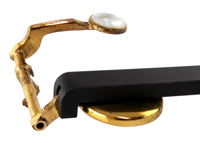 T-Pal (Pad Cup Aligning Lever): After introducing this tool, we tested it further and decided to implement a few minor design changes to make it even better. The slot will be slightly modified to fit more keys and we are considering creating it in two sizes to accommodate nearly every key. The corners of the handle will be rounded for added comfort and the set screw will be moved to a different location for the same reason. We are expecting the improved T-Pal to be ready by the end of July.
Post Bending Lever: This little tool is very powerful and our design has withstood the extensive testing period. However, we need to rethink the manufacturing process, because the unique shape requires too much time and effort to sell the tool at a reasonable price. Therefore, this item is going back on the drawing board. The goal is to make it out of one piece, which would also mean higher quality, durability, and consistency.
Sax Key Bending Lever: Slight changes to the slots at the tip of the tool have delayed production a little, but these levers should be ready in about a month.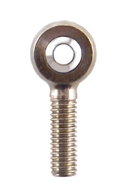 Minibal Joints: We have two types of Minibal Joints here, but they are not on the website yet. You can email us atQuestions@MusicMedic.com for more details and to add them to any order.
Body Slam Tool: This tool sold out so quickly that it is on backorder at this point. We will have it again shortly. You can reserve it here or take a look at the instructional video we made.
Knipex Parallel Swedging Pliers: All finished, in stock, and up on the website!
Spring Bending Levers: These levers were very popular immediately and have sold out for now... But you can reserve them here or check back shortly for an update.
Sorbothane: We have plenty in stock and the product is up on thewebsite.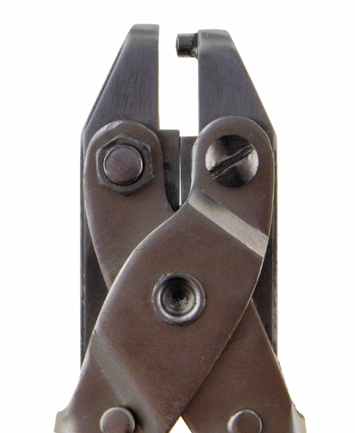 Small Post Fitting Pliers: These pliers are in stock, but not up on the website yet. If you would like to know more about them or want to add one to your order, simply email us and we can help you out!
Theo Wanne Feeler Gauges: Theo has updated his feeler gauges and we are excited to have the new version in stock! Instead of selling the metric and traditional gauges separately, they are now combined into one. The price is similar and any order of the 9-size metric or traditional feeler gauges through our website will get you one of the new ones automatically.
As always, we are striving to provide you with the best tools possible and are working hard to accomplish that goal. Let us know if you have any questions: Questions@MusicMedic.com