If you've been a MusicMedic.com customer for a long time (thank you!), you've lived through a time when orders came all thrown into one bag (it was a little chaotic), through the mini manilla envelope stage, into the handwritten ziplock bags phase, and now you're still with us as we embark on this new era of high tech, barcoded printed labels.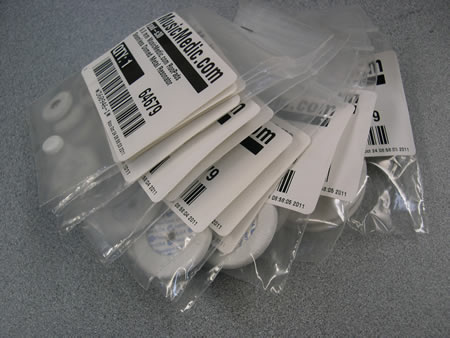 Faster service, faster order fulfillment, quicker shipping, and continued customer service improvement are things that you've come to expect from MusicMedic.com.
As your business or hobby grows, we also continue to grow and improve as we strive to get you the newest products, best techniques, and the fastest service. Thanks for supporting us as we grow!
By the way, if you still have any of those old, hand-printed ziplock bags that say something like 4 x 40mm, save them because they will no doubt be collectible items on Ebay as MusicMedic Memorabilia!