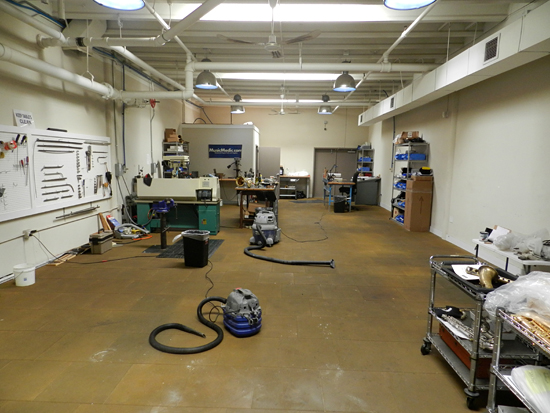 The Sax ProShop looks empty this morning. Where did everyone go? To the Saxophone Symposium in Virginia! Curt and the technicians loaded up a truck with benches, tools, and a lathe last night and are temporarily moving everything to Fairfax.
You can find them in the exhibition hall this afternoon and all day tomorrow. If you bring your horn, they can look it over for you and tell you what's up. The guys are also available for Uberhaul quotes, repairs, small modifications, and tuning and toning advice. And if you're planning on getting an Uberhaul done, you can hand it to them right there instead of shipping it; they'll quote it and take it back with them on Sunday.
If you are in the area, don't miss this great opportunity!