I shouldn't be here writing this blog. I ought to be in one of two places; either in a Hotel room sleeping off the late, and great, night I had or somewhere talking to someone about something-to-do with instrument repair, business, life or the future.
The largest instrument repair convention and thus the largest gathering of professional technicians is happening now and it's a great time. As I sit at this table in the hotel dining room sipping my espresso, I can see at least 5 other technicians whom I could learn from. Since instrument repair is usually a one player sport, this type of opportunity is really rare. Thank you NAPBIRT for making this happen. My life is fuller because of NAPBIRT.
So, today is the third day of the convention; second to the last. We have our booth set up and have had a blast talking to technicians, store owners and professionals. Matt and Rich are both here, we're trying to attend clinics but it's very difficult to find time. There is a LOT going on.
Today will be an interesting day for me. The folks at NAPBIRT have put together a panel discussion called "The State of the Industry" and they have asked me to sit on the panel. There are something like 400 attendees here and there will be about 5 of us folks on the panel. It should be a lively discussion. I'll try and let you know how it goes.
I'm late for breakfast so I'll write more later. Here are some quick pictures from the conference and the evenings events yesterday and last night...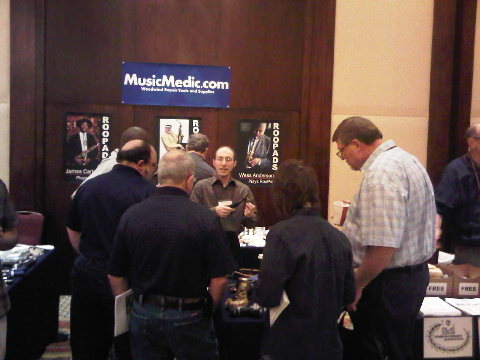 Rich was drawing big crowds at the booth with his demonstrations. Here he's showing the new Vortex Air Torch™. It was a big hit!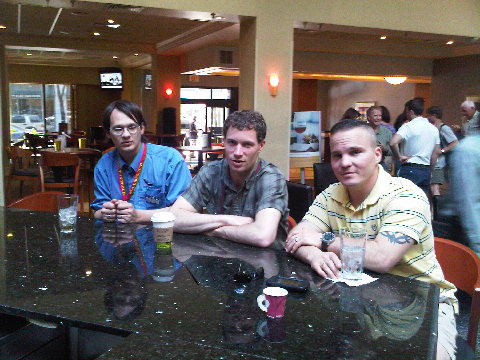 I found Lucas Pemberton, Matt Scott and Michael Pratt sitting at the coffee bar talking lathes and bench motors...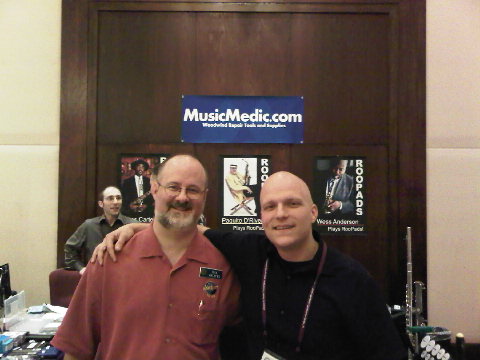 It's always great to see Bill Mathews!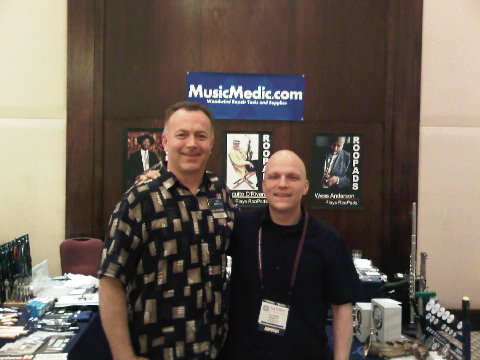 Scott Mandeville and Curt Altarac. I always learn a ton from Scott!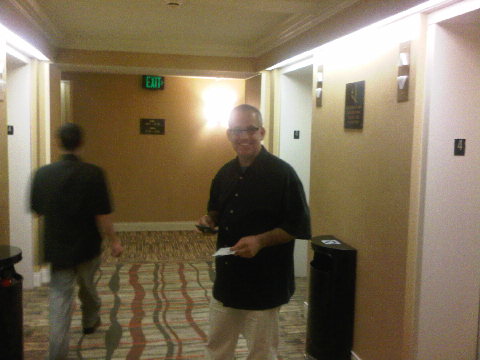 This is why the convention is great. You step off the elevator and there are people with mad-skill like Jeff Peterson just wandering around...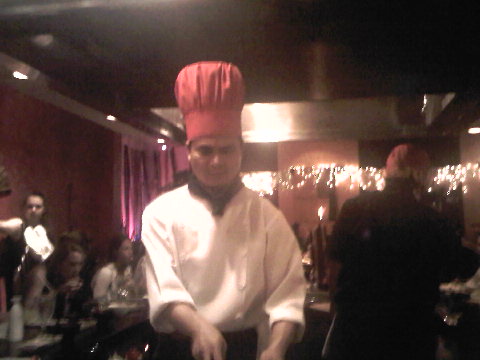 Then we all went out to eat.

A picture with the Chef...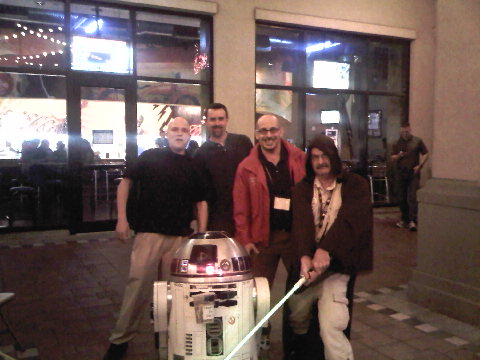 Found a Jedi Master... things started to get a little weird.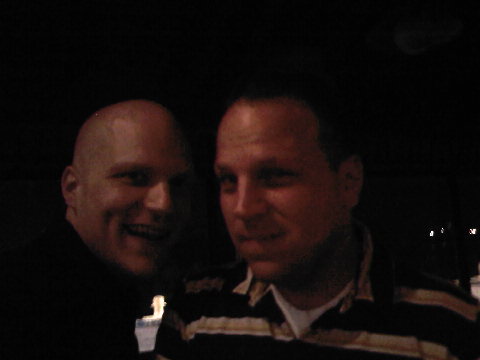 To make a great night even better... My brother Greg, whom I haven't seen in years, showed up at the bar. After the show, I'm staying in Tampa to visit with Greg and other family I have here...
Thanks for reading and I'll try to post more later!
-Curt