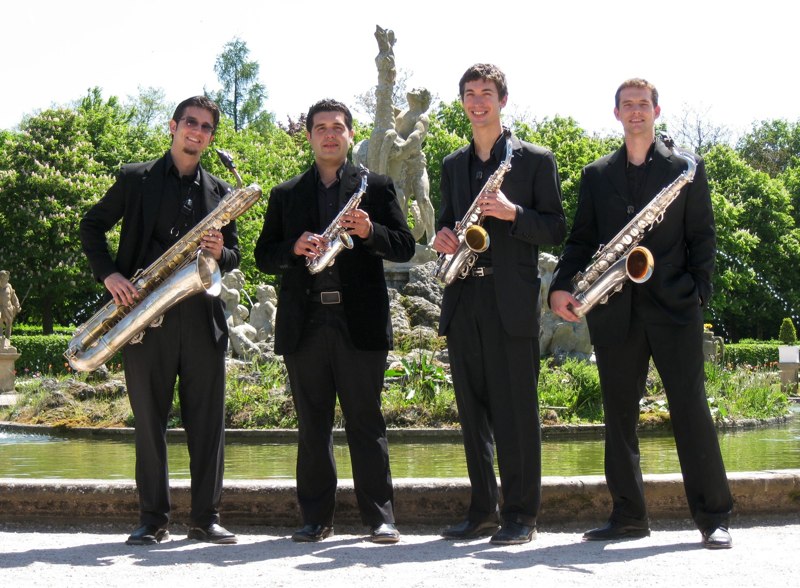 The Mana Saxophone Quartet sporting their RooPads!
MusicMedic.com, and specifically RooPads, are stoked to introduce our newest endorsing artists! The Mana Saxophone Quartet; -we call the them MSQ for short.
Like all of the Endorsers for RooPads, the Mana Quartet found RooPads and us on their own. It's super cool that they (yeah all of them!) have decided to choose RooPads for their saxophones. If you ask them why they love their RooPads you may get four different answers. We're just honored that they all love RooPads!
The MSQ does more than just play the nicest saxophones pads in the world, they play the heck out of them! This group has a sound that you will never forget... you really just need to check them out.
In fact, do it now:

Check out the MSQ at their website:
Go study with them at their workshop.

Follow them on Facebook:

Follow them on Twitter: 
Heck, buy the mug get the Fuzzy MSQ dice for your car, put the top down and enjoy their music! Owe yeah, ask them how they like their RooPads!
-Curt