Oh the time is drawing near.! There's just something too cool about five technicians that all work on saxophones in one place for us to keep it in Wilmington. We like to hit the road every once in a while, so I was really stoked when Steve Stusek invited the ProShop to come talk, evaluate and display at his Carolina Saxophone Festival.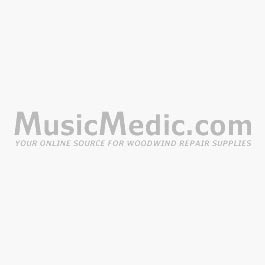 We've done similar set-ups before at a couple other events around the Southeast. One thing that always happens when we set up the ProShop remotely, are people who come up to us saying things such as "I wish I knew you would be here, and I would have brought my horn," or, "I knew you were here but I didn't know you were going to be fixing Horns."
To that I say please come to Carolina Saxophone Festival in Greensboro and bring your horn.
We will be giving free estimates, so come up with you horn and talk to us. You can get a run through of what it would take to Uberhaul your horn, or to fix any issue you might have. We will also be giving free tone and intonation assessments. You'll be able to play your horn, and we will tell you what we can do to help you improve the tone and intonation.
Many people have already reserved repair time, so if you need any real work done on your horn, it may be best to write us now and reserve a time. Reach out to SaxProShop@MusicMedic.com to lock in a appoitment. Reservation or not, stop by and see us at the Carolina Saxophone Festival and say hello! We can't wait to meet you!