The MusicMedic.com Sax ProShop helps musicians play in tune and with better tone using any trick or technique necessary. A great example is the modification we recently did to a couple old Buescher Tenors.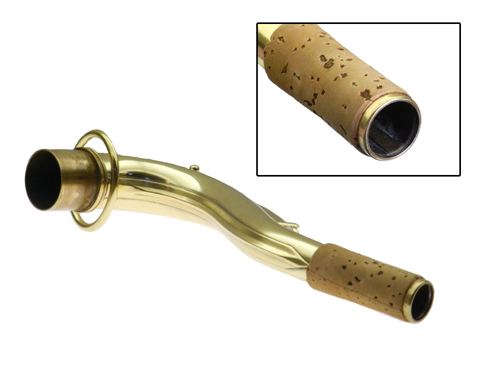 We fixed the Top Hat and Cane (TH&C) Tenor bored to play in tune. If you've repaired a TH&C or you play one, you know that the top end of the horn is very flat and knowing there is a way to fix that is big news. Most guys love these horns so much that they play them inspite of the bad intonation.
Having two TH&C tenors in the shop, both with extremely flat upper registers and palm keys, it was apparent that something had to be done. By locating the areas of the neck that corresponds to the intonation problem, we were able to completely correct the problem. We cut the seam of the neck, and re-tapered it almost completely. With this modification the horns have a bigger sound, more even tone, and the nearly fatal intonation is fixed!
You can read more about this modification in Curt's article in the Saxophone Journal.
If you want to learn more about saxophone necks you can come to my clinic in Anaheim CA during the NAMM show. I'm giving two clinics aimed toward the NAPBIRT community but you need not be a repairer or member to attend.
If you have a Top Hat and Cane Tenor and would like to have the neck corrected, contact the Sax ProShop!
If you have any intonation or tonal problem, we can likely fix it! All challenges are welcome!
Here are some pictures of the necks that we modified: