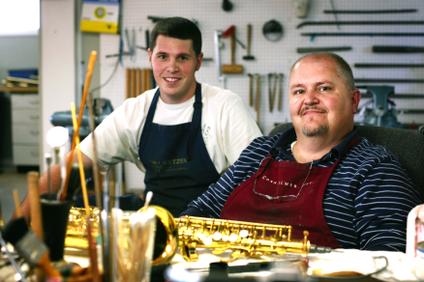 Carl and Travis Thacker from Carl's Pro Band
Today I received a call from my good friend Carl Thacker at Carl's Professional Band Instrument Repair in Bloomington, IL. If you're anywhere near Bloomington or if you've ever had the pleasure of having Carl and Travis work on your horn, you know why I'm honored to know these guys.
Some of the finest players in the country are having their work done at Carl's Band Instrument Repair in Bloomington; a few of which are list on their site here
Carl and his son Travis have been repairing professional woodwinds for longer than I've been around, and using RooPads before RooPads were cool. When I first started offering RooPads for Saxophone Carl was one of first, if not the first tech to call me. So it was no surprise that Carl was one of the first techs to try our RooPads for Bass Clarinet.
It is a surprise when you see the instrument in which they installed our RooPads for Bass Clarinet.
Check out this keyed Bugle with RooPads for Bass Clarinet brought back to life by Carl's Pro Band!
Carl and Travis did some serious work to this baby. They replaced some of the tone holes. Leveled the ones that were OK, and installed RooPads for Bass Clarinet.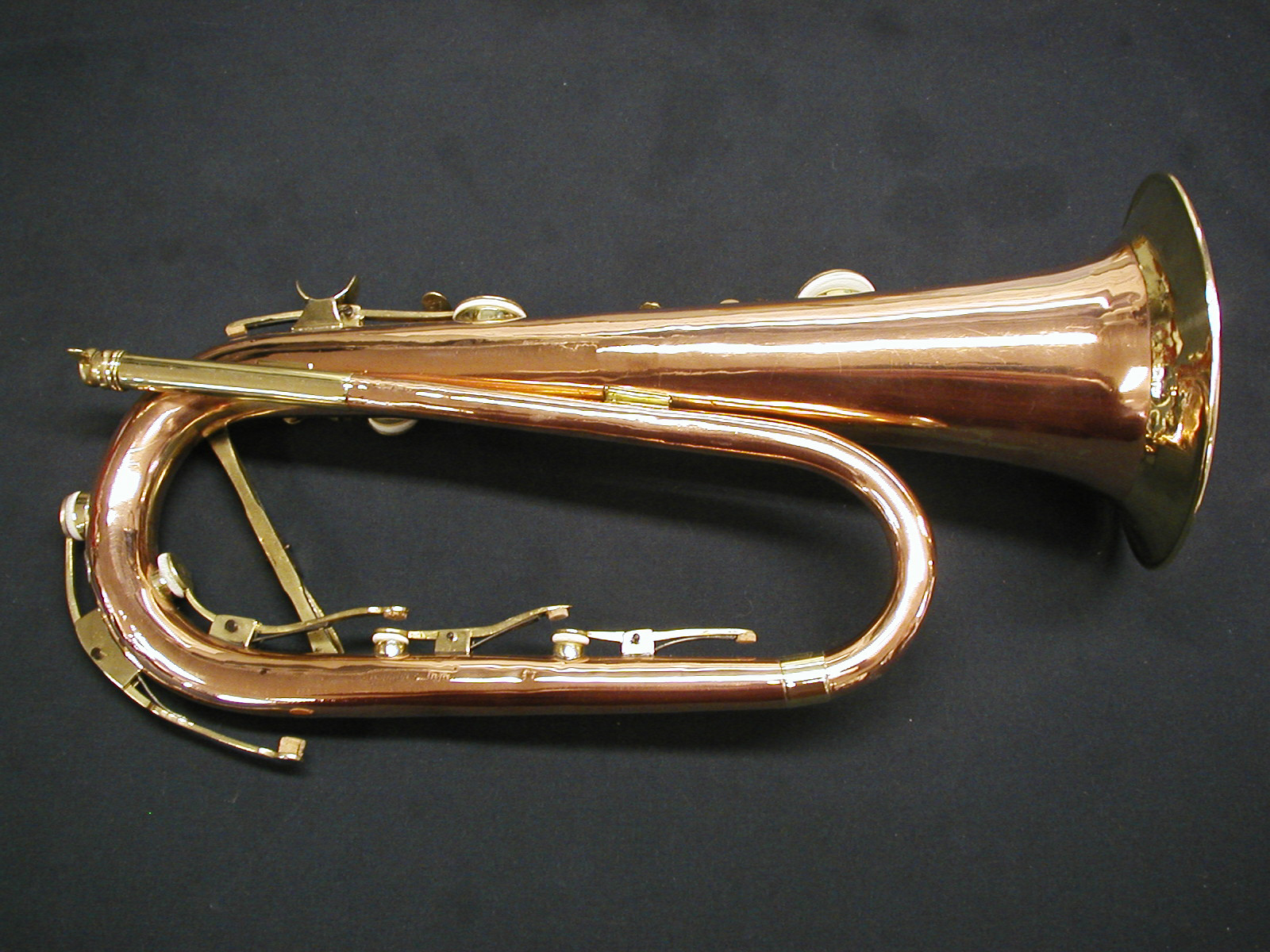 Travis tells me that he likes the way the RooPads worked on this bugle because of the, "Nice firm feel" and that they, "seal up well." -Of course, these are RooPads and it's your work Travis!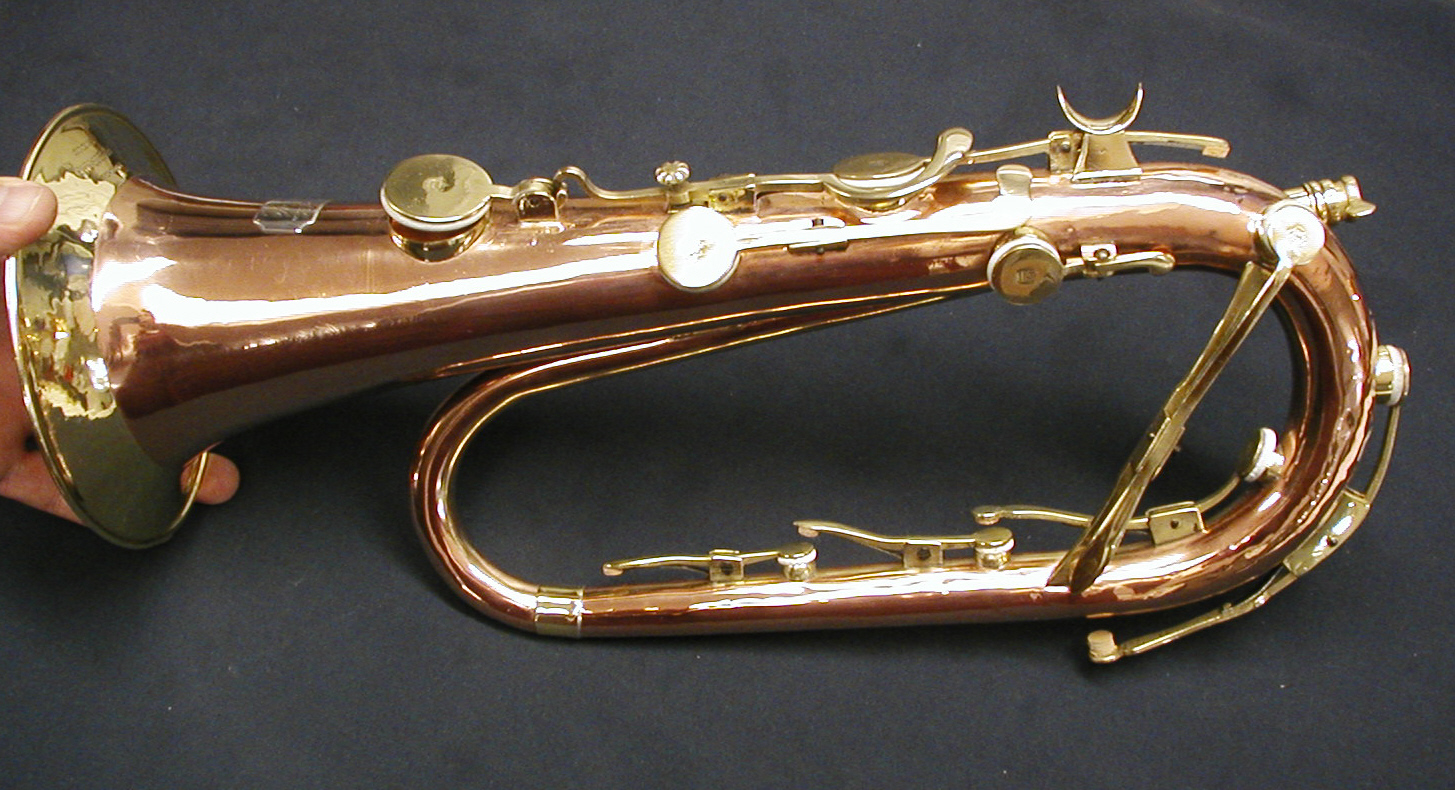 Tons of body work was done including the fabrication of various parts, stripping the lacquer dents etc.. I'm told that a new pigtail is being made for this Bugle as we speak. This will allow for the use of a 'regular' trumpet mouthpiece.
If you would like to learn more about Carl, Travis and Carl's Pro Band, check out their site:
http://www.carlsproband.com/index.php
If you need some horn work done, do not hesitate to call these guys!
-Curt