The Indiana University Southeast is offering a Summer Saxophone Workshop from June 17-24, 2012 in New Albany, IN! If you are 15+ and either live nearby or are willing to travel, this is a great learning opportunity for you! Check out their flier below: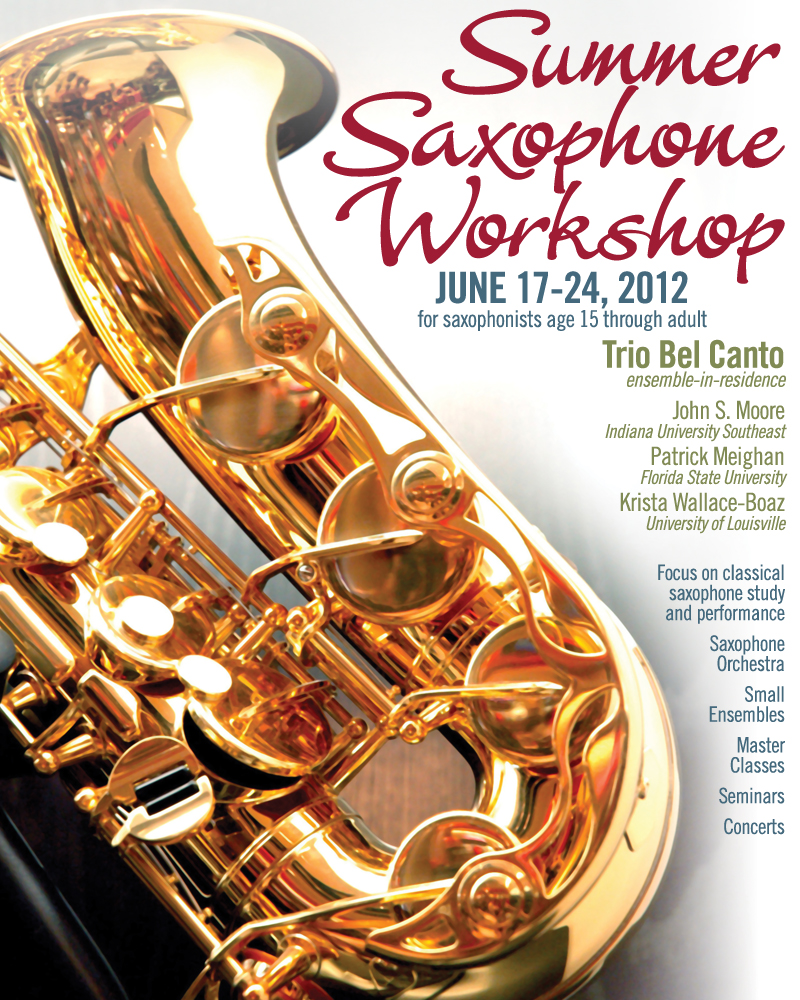 Don't miss this awesome week full of coaching, discussions, performances, and fun with fellow saxophonists!
For more information, click here to visit their website.