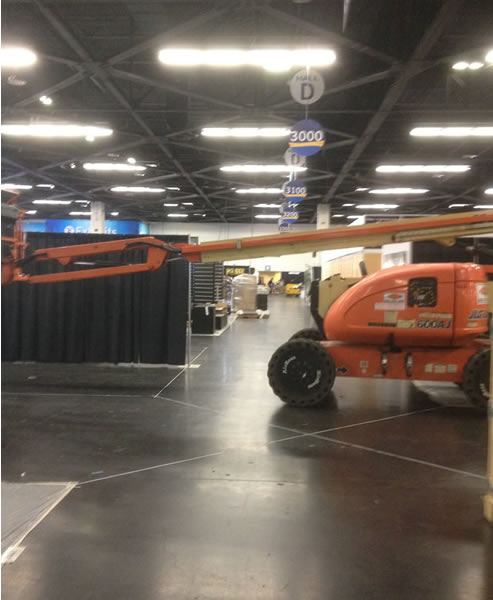 We had a great first day at the show and showed up with plenty of time to set up. When we got there, some things weren't exactly as we thought they would be. We were missing a wall and the booth was moved down one. At a trade show, anything can happen and if you aren't prepared to roll with the punches, it can be debilitating. So we improvised.
Even with this delay, we got the booth set up before the island carpet went down! That's a first!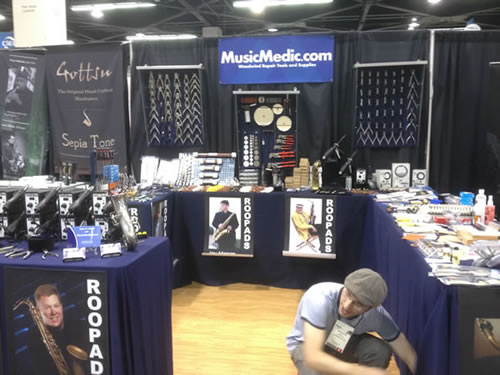 Now I'm having coffee and donuts and getting ready to head into the show for Day One. It should be great: we've got a lot of big good meetings with great people and there's a lot of excitement in the air!