It's NFA time! Curt left Wilmington early this morning for New Orleans with 6 bags full of tools in tow. Tweezers, Flute Post Fitting Pliers, Spring Bending Levers, Foredom Tools and Attachments, Universal Flute Pad Washers, Plier Blocks, Gold Plated Needle Springs, Blue Hubble Buffing Compound, Mini Padding Torches, Post Adjusting Pliers, and much more!
Meet Curt at Booth 405 between August 8-11, check out our fantastic new flute pad samples, and ask him about the top-secret projects we have going on right now - after all, he may let a few details slip!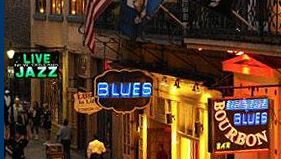 The NFA is the largest flute organization in the world and MusicMedic.com is excited to be a part of it. This year's convention takes place in New Orleans and Curt is looking forward to exchanging ideas with flutists at the show in addition to spending time with his dear friend Steve Goodson.