We've added some new products to the MusicMedic line!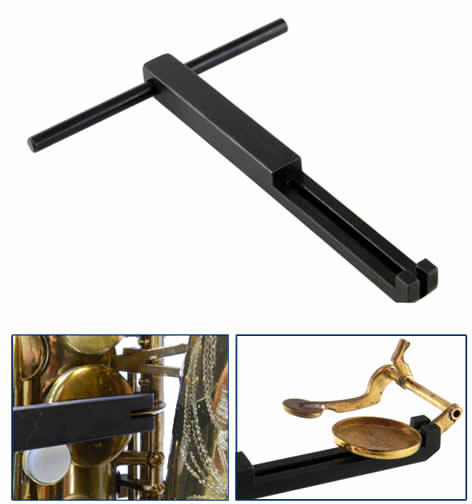 The T-Pal was designed at the dry fitting bench in the Sax ProShop. It is a fast and efficient choice for orienting pad cups over tone holes. Instead of gripping the pad cup it grips the key arm for increased accuracy and control. The 1/8" slot in the tool fits all modern key work. Find it here.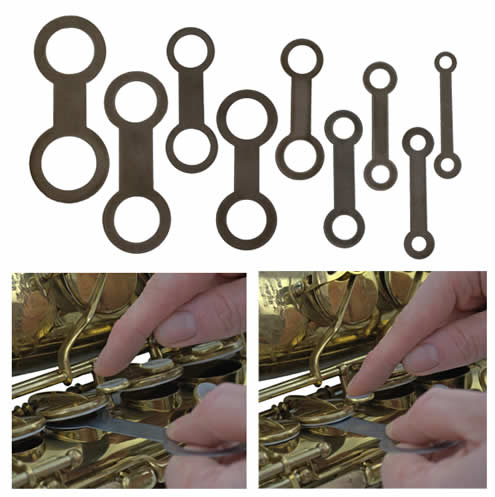 We use Pad Levelers as the first step to installing a pad in a saxophone. These tools give you a firm base for leveling without creating an impression in the pad by it coming into contact with the tone hole.
To use the Pad Levelers:
1. Install the pad in the cup with shellac.
2. Heat the cup as normal (we use the Vortex Air Torch™) and rest the correctly sized Pad Leveler between the tone hole and the pad.
3. With the cup heated, press the key down onto the leveler and rotate the leveler to distribute the shellac evenly behind the pad.
The levelers prevent the tone hole from creating an impression on the pad and keeps the pad itself flat during the initial heating and settling in of the shellac. This gives you an ideal starting point for final leveling and seating. Please note these are not recommend to be used as pad slicks for pulling down on pads.
The levelers can also be used as pad irons and the smallest leveler doubles as a flute pad iron. This set includes 18 different diameters to accommodate the vast majority of saxophone tone hole and resonator sizes. Made of Magnetic Stainless Steel. You can find theme here on the website.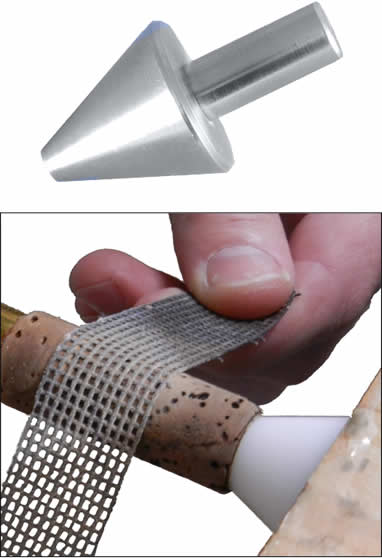 A high quality Bench Peg is a must for any repair bench. We chose aluminum and delrin for our bench peg materials and chamfered all the edges to help from marring necks and tenons. When mounting the peg in your bench use a 3/8" (9.5mm) drill bit.
Get more info and order here.
We have also added Gold Domed Metal Resonators that we are very excited about to the reso page.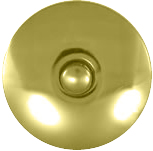 Highly polished gold metal resonators with a recessed center hole to accept a rivet. These resonators are gold plated after being stamped, and are tumbled before plating, so there is no open edge in the middle. Each resonator comes with a gold plated rivet, and we have a selection of 8 sizes. These look really good on a horn... you know you want them.
Get them here!