It's Tuesday morning and Rich and I have been setting up for the NAMM show! We are trying out our new booth design made from furniture grade PVC pipes and it's working our great. It gives us a lot of extra room to show off our tools and supplies.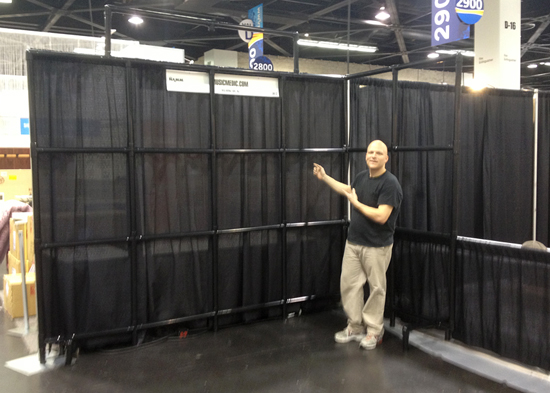 We also have our super-comfy foam flooring that looks like wood again. It's awesome. We were the first at the Nam show to have it, but this year Vandoren has it next-door as well. But it's cool, we still love Vandoren. Legere Reeds has a bigger booth next to us and we're excited to see our friend Ryan Saranich and his band play.
If you are on the way to the NAMM show, be aware that you have to pick up your badge. We got ours at the Hilton. Security is definitely at an all-time high. They're checking IDs and all entrances are locked down.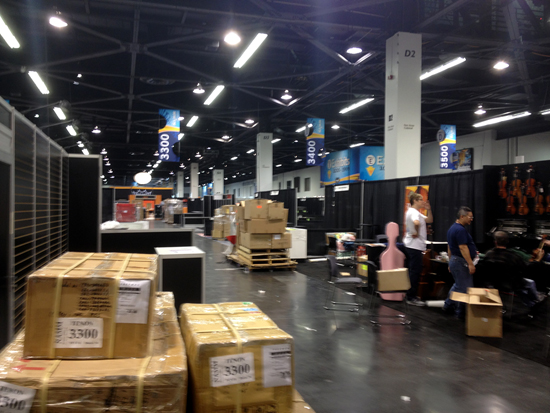 It was certainly nice of the NAMM show organizers to paint the lift, which we used to hang our banner, MusicMedic blue.
We will finish setting up our booth today and can't wait for the beginning of the show tomorrow!