We got to the Messe early this year. We were able to set up and get everything done before almost anyone else! Set up so early, in fact, that now Rich, Ken, and I are going out to get a nice German dinner in downtown Frankfurt.
We were ready, but the rest of the Messe was still a mess!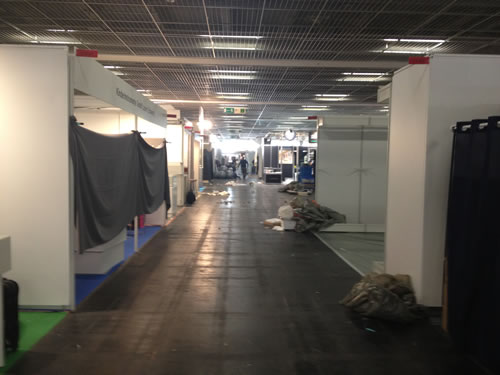 We were all rested up and ready for a great show. Looks like there are some new exhibits this year a few new things to see and we'll let you know what we see tomorrow when the show starts.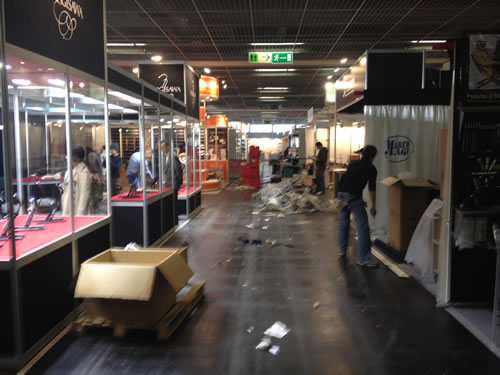 If you're at the Messe, come visit us at booth D 37 Hall 1.1. If you can't make it to the Messe, of course you know you can stop by the site! Or call the shop and let us know what you need.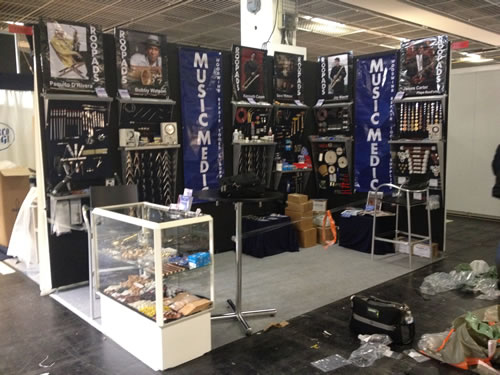 Although Rich and I are at the Messe, there're plenty of people back in Wilmington, North Carolina holding down the fort at MusicMedic.com.
-Curt