Josh Grant of the Sax ProShop is a modification master! The addition of an expandable Teflon ball to the octave system will keep this mechanism quiet and free of lost motion. As the screw going through the ball is tightened, the Teflon ball expands and eliminates play within the mechanism.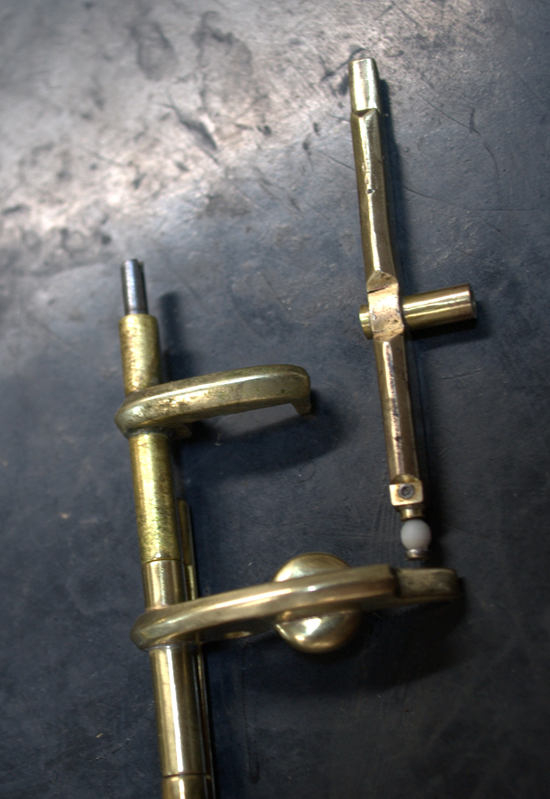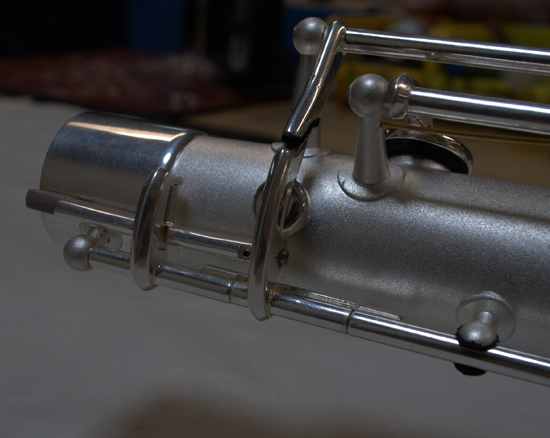 Another modification we like adding to vintage saxophones are F# to G#/Bis Bb adjustment screws. For these Martin tenors, Josh put the adjustment screws on a slider to provide ultimate adjustability. Once these new parts are polished and plated it might be easy to question whether or not they are original.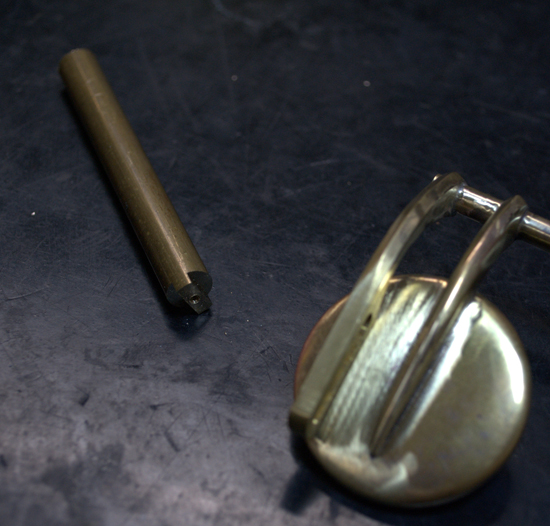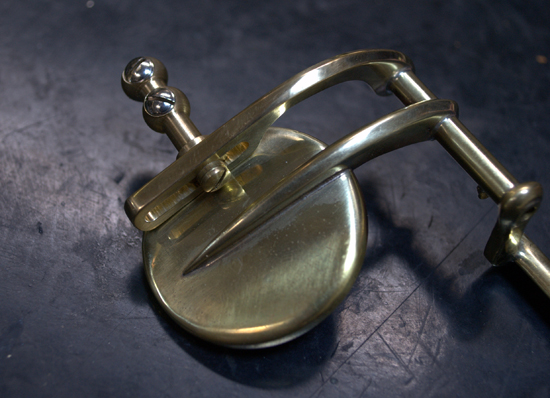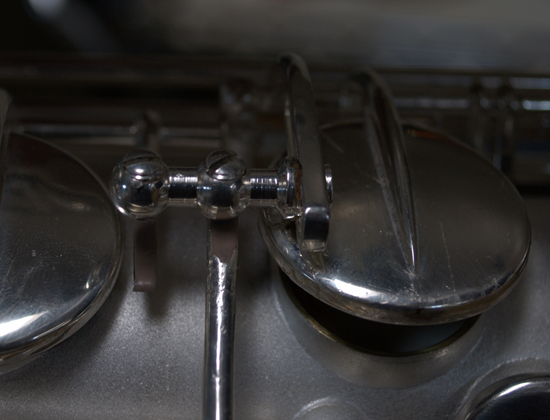 In addition to all of these great modifications, Josh has also fabricated a new Low Eb guard. This particular tenor was missing its Eb guard when it came in. Rather than try to find a new or replacement guard, Josh opted to fabricate one. How cool is that?!