Jim Schmidt, of JSengineering , sent us a couple of new photos of prototype sax improvements he has made.
The new bell mount: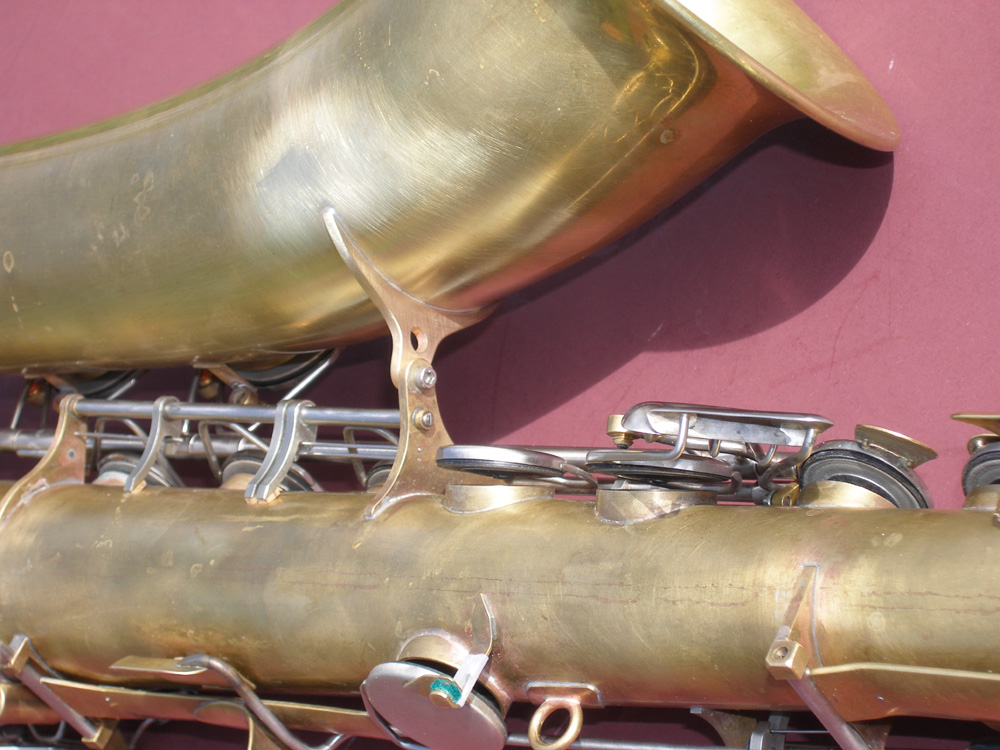 New cleaner Right thumb octave key as suggested by Garrett Hypes: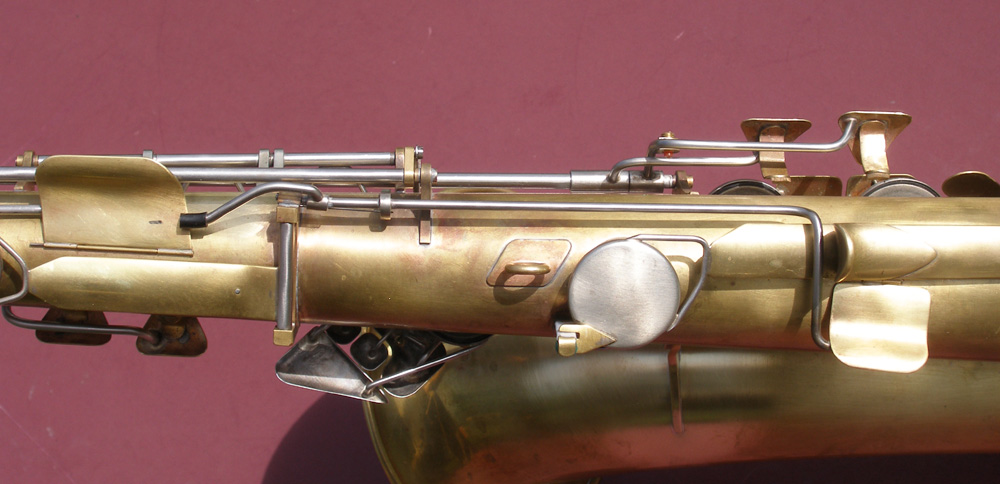 Keep an eye out for updates on his website, or here on the blog. We are looking forward to seeing how this project evolves.