After the mod, can you see what was done?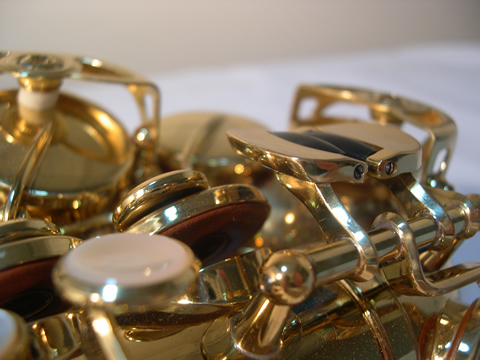 It could also be argued that invisible modifications are the most wonderful! Well this little mod, done in the MusicMedic.com pro shop, may not look like much now that it's done but, before it was done the horn was barely playable.
Anyone that owns one of these Yanagisawa soprano saxophones knows that the Eb (E flat) key is too large. For many, the large Eb key makes the horn unplayable. This was certainly the case for Joey so, we did what any good saxophone pro-shop would do. We made it work.
Here you can see the amount of key that we intended to remove.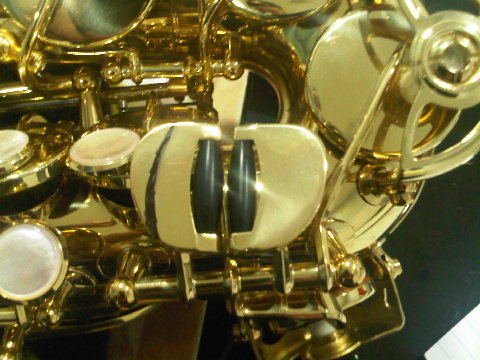 Here's the Yanagisawa after the key was cut and buffed. Simple and effective.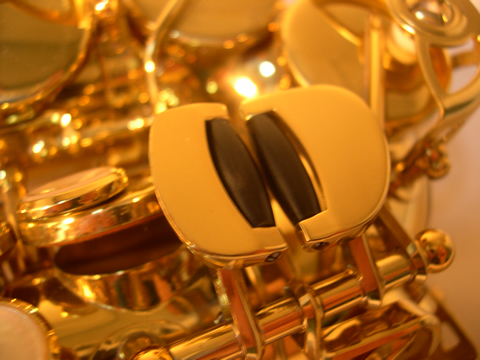 The owner of this soprano and, one of our favorite clients, Joey, wrote in just after the horn was shipped home:
The Soprano is excellent....The E-flat key is just awesome this should be marketed, my technician said
one of his classical brass musicians sold his yani curve because of the E-flat issue....Anyway, just excellent workmanship.
Joey