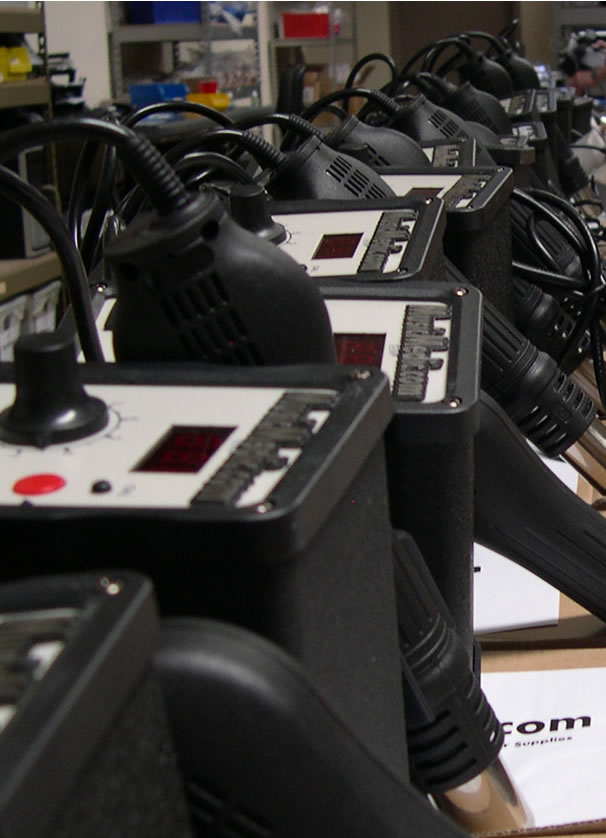 I guess it's re-introducing really.... At the NAMM show in Anaheim CA, we introduced the Vortex Air Torch™ to the public after a long testing period.
During the show we took so many orders for this tool that we ran out completely. By the time I returned home, they were gone...All gone.
So, now we have them in stock again. If you've been waiting to order one or if you asked me to, "let you know when they're back in stock" this is your note to let you know we've got'em here.
Some of the details about pricing were overlooked when we priced the Vortex Air Torch™. So, it's more than likely that the price will go up just a bit when we make another batch. That said, it may be a good idea to get one now!
The Air Torch™ is available in 110v and 220v. The 220v has the 2 round pin European style plug.
Here's a link to the Vortex Air Torch™!

As usual, call the shop or Email if there is anything you need to know about this or any tool we have.
(910) 667-0270
Have a Great Week!
-Curt