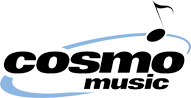 This weekend I had a great experience at Cosmo Music in Toronto (apparently pronounced Torano) giving a clinic for NAPBIRT. The first thing that was simply amazing was the person who set up the clinic. Lisa Paszkowski contacted me about giving the clinic for NAPBIRT, and working with Lisa to get the clinic going was a joy. I haven't had the opportunity to actually see Lisa's work, but if it's half as organized, thoughtful and professional as she is, her customers are lucky people. Lisa works at Long and McQuade as a repairer and I'm sure they are glad to have her!
The next thing that really blew me away was the location of the clinic. Have you been to Cosmo Music in Toronto? If you're a student, player, or technician, I strongly suggest that you go to Cosmo Music and check it out. When you drive up, it looks like you're about to walk into a futuristic superstore in an amazingly large building. When I walked inside I had to stand there and just take all in. The inside of Cosmo Music is stunning. In fact, when you walk inside it's like walking outside. The inside of the store is set up like a cool little town that only deals with music. There are separate "stores" for band instruments, guitars, electronic music, sheet music etc. There is also a complete cafe, practice rooms and a theater. Even a grand piano hanging from the ceiling. It's simply an amazing place. Then they took me to the repair benches and the warehouse. All huge, clean, well organized and thoughtfully planned out. Way to go Cosmo Music for having such a cool place, and thank you very much to Kevin Rohm for the tour!
Finally, the attendees of the clinic. I think it's safe to say that repair in Toronto and Canada (since many came from afar) is safe. It's easy, as a clinician, to get a feel for what the attendees know. This clinic was fun and easy for me because I was lucky to have some really fine musicians and technicians in the audience. The attitude, experience and knowledge of the attendees was really great. Thank you to all of you who attended! It's truly an honor to have people of that caliber come to hear me talk!
I really enjoyed the dinner afterwards with everyone, and I thank all of those who came along.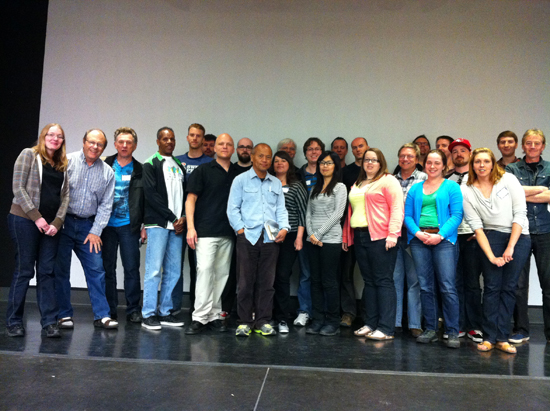 I can't wait for my next trip to Toronto, Long and McQuade, Cosmo music and my next NAPBIRT clinic. Once again I'm reminded of why I love this industry and my job.