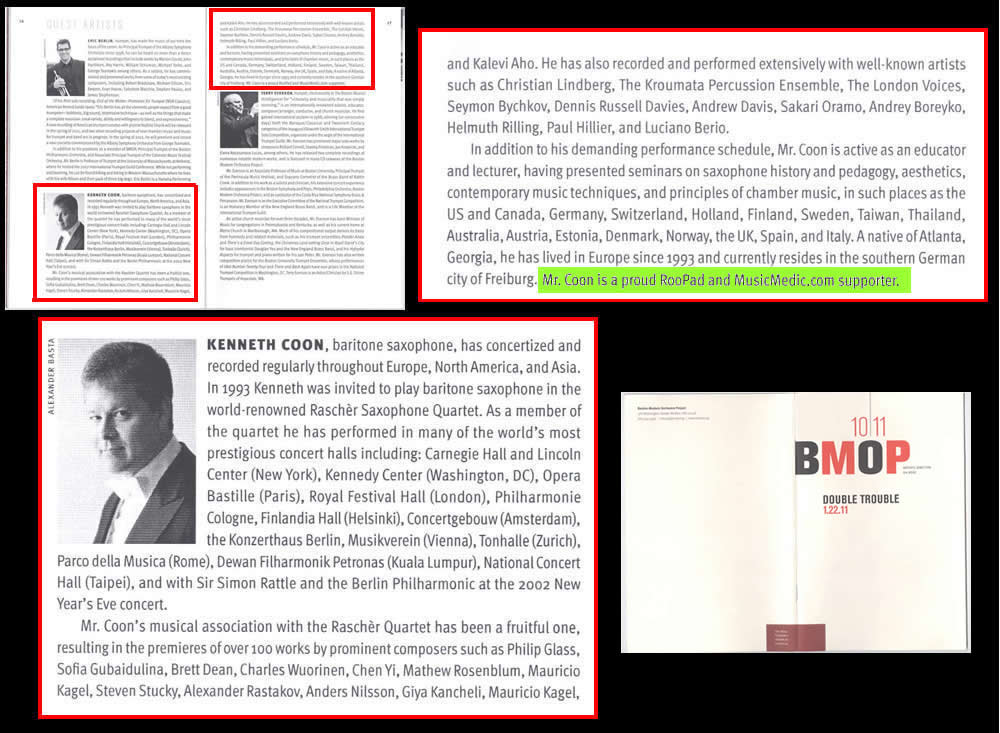 A little while back, my very good friend, baritone sax hero, and RooPad endorser, played a concert and mentioned RooPads and MusicMedic.com in his program. We are all more than honored to have Kenneth Coon of the Rascher Saxophone Quartet on our side, using our products and playing instruments that we have worked on.
Check out Ken's program that he presented to me at the Musik Messe in Frankfurt, Germany this year. The piece, "Double Concerto for Baritone Saxophone, Percussion, and Orchestra", was composed by Mathew Rosenbaum and commissioned by the Fromm Music Foundation specifically for Ken Coon and the Boston Modern Orchestra Project. What an honor and pleasure to know Ken! This might be the first time that a Pad was mentioned in a program! Congratulations Ken, for being so great and congratulations RooPads for being great enough to be on Ken's program!
To learn more about Kenneth Coon and his quartet, the Rascher Saxophone Quartet, check out their site:
Thanks again Ken-- you're THE BEST!