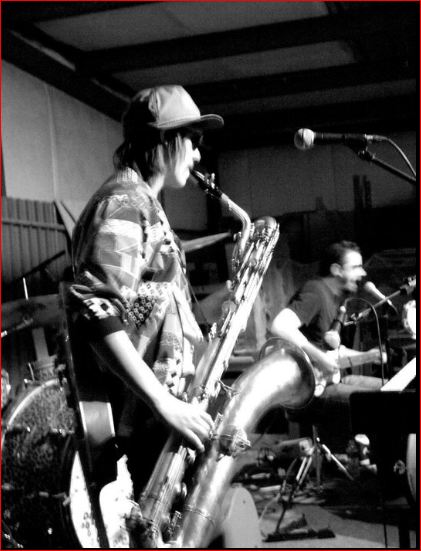 Kellie Everett, woodwind repairer and rockstar!
Every year I go to Red Wing to see clinics, give clinics, and attend the advisory committee meeting for the Red Wing Instrument repair school. It's one of the great highlights of my year. Our newest addition to the Team at MusicMedic.com is Kellie Everett; who I 'discovered' last year when I went to Red Wing.
Kellie is a wonderful addition to the team and we're super happy to have her! She's pictured above in her natural habitat, being a Rockstar!
As a recent Red Wing Grad, we all thought it would be cool if Kellie shared a some thoughts about the school and today's trip to Red Wing.
-Curt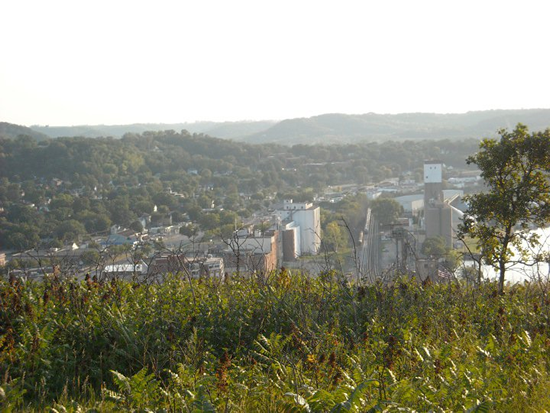 Well, it's that time again for the Minnesota State College Southeast Technical School Red Wing Campus' (whew!) annual advisory committee meeting and clinic, and that means that it's been exactly one year since I first met Curt, and just shy of that since I was asked to come to North Carolina to join the MusicMedic.com Sax ProShop team.
I was familiar with MusicMedic.com, but man was I in for a surprise when Curt showed up! He spoke with the class about the necessity for constant innovation in the repair field (don't be a dinosaur!), and after class, he headed to the ol' Mighty Mississippi to take a spin. I knew after that, that if Curt could drive across the Mississippi River, he was some kind of miracle worker! I really found out that was true after we started talking about tuning and toning a saxophone and he described several ways to resolve the intonation issues I've had with my bari for years that I had thought I was just stuck with.
It's hard to believe that I've been out in the world using and building on the skills I obtained through the Red Wing Band Instrument Repair program for almost a year now. I had wanted to go to Red Wing for 9 years before I finally got there, and it was everything that I hoped it would be. Really more than that. The skills I learned in the program prepared me to continue my education at my new job, but also imbibed a general handiness (anyone need a spice rack?) The facilities at the school are impressive and the instructors give the students every opportunity they can to be familiarized with what they will actually encounter out in the world.
Now it's time for Curt to head back to the midwestern tundra and talk with the latest group of students, this time about the importance of establishing procedures in order to successfully execute a task every time. He'll also participate in the advisory committee meeting for a discussion about what's in the future for the BIR program. Saturday there are three clinics given by NAPBIRT which I'm sure Curt will also attend. I also heard that he's not opposed to imbibing libations, so we can only assume that there will be new adventures and shenanigans, and probably a blog entry or two, to come!
I would love to visit, but after a lifetime of midwestern winters, I'm enjoying this 70 degree NC weather way too much... so please give my regards to Greg, Lucas, and John; they are excellent instructors and I am eternally grateful to them for their patience, enthusiasm, and extensive knowledge. Hey, is my clarinet still working?!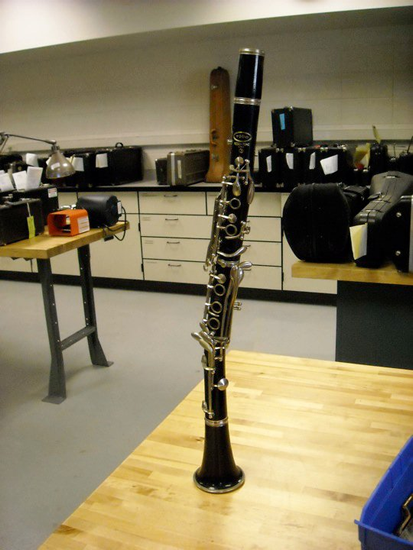 Kellie Everett
Sax ProShop Specialist