The Sax ProShop must have been very good this year, because over the holidays, we got a visit from two wonderful friends and spectacular players. Wally West and Ken Coon both came in for their yearly Clean, Oil, and Adjusts and they certainly brought some holiday cheer with them!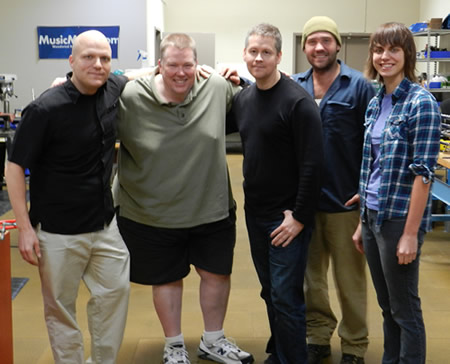 Anyone who will be attending the Saxophone Smackdown on February 10 and 11 will get to see Wally perform on his freshly maintained tenor! As you know, Wally is a monster on the Tenor and his sound is HUGE. When Wally's in the Shop, the techs are saying, "You better play test that horn for a while longer!" Wally has been coming to the Sax ProShop since it was just me at my house and over the years he has become a good friend and we all delight in Wally's incredible talent and his knack for storytelling!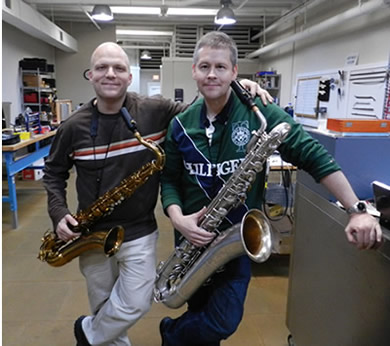 Ken was with us last year at our holiday party, and it wouldn't have been the same without him! Ken was visiting not only for a COA on his bari, but also to pick up his just- Uberhauled tenor. Ken Coon of the Rascher Quartet is not only a monster bari player but also a kind soul and a dear friend. Now the world will get to hear him on his new Tenor. What a treat!
We wrapped things up just in time for everyone to head out to visit their respective families and loved ones, and wrapped up another great year at MusicMedic.com. A sincere thanks to everyone who has trusted us to supply their woodwind repair needs and relied on us to make sure their saxophone was as good as it could be.
Happy 2012!
-Curt