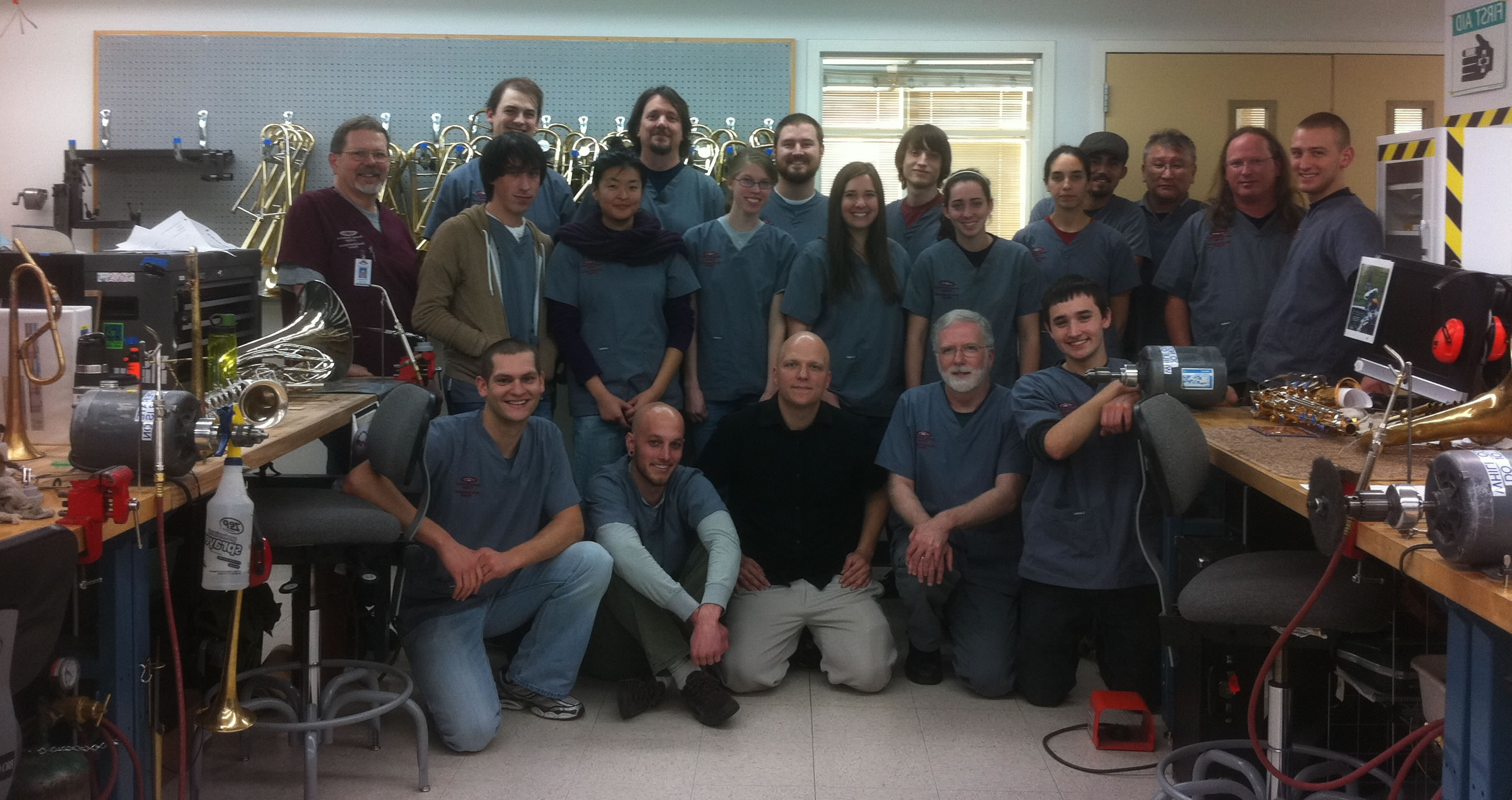 I want to thank all my new friends in and around Renton and at Central Washington University for their kindness and hospitality this weekend!
On Thursday, I talked to the students of Joseph Brooks at CWU. These kids are awesome. Even though my flight was delayed and I showed up a little frazzled, the 'kids' were attentive and had great questions. This is a special school and one need only walk around the building to see that.
Thanks for your kindness! By the way, my trip back to Renton after the clinic was so fun! I got stuck on the "pass" in what looked like a blizzard. My rental car was all over the road. I felt like I was in "Lord of the Rings...." That drive alone made my trip. I can't wait to do it again!
If any of you students, or you Joe, need me for anything, please don't hesitate to contact me. We're all in this together!
On Friday, I talked to the Students at Renton Tech about the new way we are doing overhauls at the Sax ProShop. I really enjoyed myself and your excellent questions and ideas. That was the first time I've been to Renton and man was I IMPRESSED!
I think nearly every student bragged about what a great teacher Dan Bainbridge and they told me how happy they are that they chose Renton.
The facility is spectacular and Dan is making improvements all the time. I had an opportunity to meet the Dean of the school and she is really great. With Dan's hard work, extensive knowledge, and an administration that supports him, I think he's going to improve on an already wonderful program!
Dan, keep up the good work at Renton and please let me know when I can help you with your plans. You facility and your students are outstanding! -But you know that.
Special thanks to the students that took me out on the town. You guys are fun and I can see that the future of BIR is in good hands! Next time we get together, we'll party even harder! -First round is on me.
Saturday, I worked with more students and "local" techs. "Local" because we had some people drive long distances to get there. It was great to meet you all and see those of you whom I know again. There is a passion in our industry and standing in front of a class techs makes me proud to be a part of it all.
The cool thing is that everyone I spoke with throughout the weekend was interested in one thing: Improving the Saxophone and the way it plays. With this common goal, we're bound to succeed. I think we're all part of the evolution of the saxophone. From the Students working to bring saxophone music to the world to the techs interested in improving their work, you are all special. I believe that, if we work together, and keep in touch we can make a lot of great things happen in our lifetime; and what could be cooler than that?
-Curt
If you would like to information on attending Renton Tech check out their website:
Renton Tech
If you want information about the Saxophone Program at CWU check them out here:
Central Washington University
If you want a great pair of underwear made by a saxophonist who's kindness helped me get through a blizzard, check this out:
LD Comfort!