Wow, what a day! It was nonstop from morning to night. We had a great day hanging out with old friends. It's cool for me to be here with Rich and introduce him to folks that are now my old friends in Europe. This is officially my extended family! The coolest part is that Rich knows most of them by email already. What a truly awesome family we have in the repair world.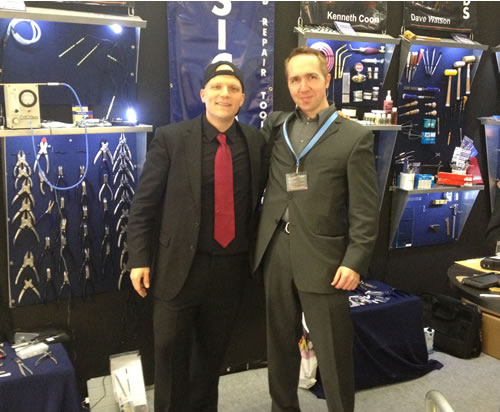 After the first day, we went out on the town with Paul and Jan fromDe Saxofoonwinkle for Great Turkish food and drinks and, as usual, a great time with my friends from Holland.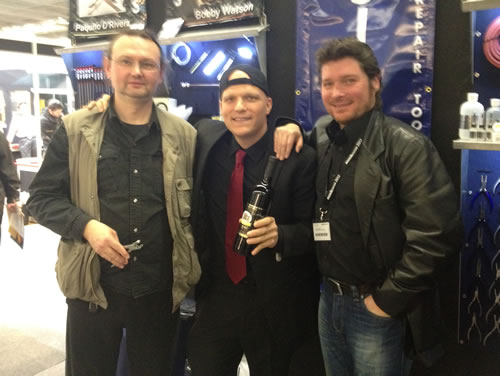 Here you can see, we're not the only ones occupying Frankfurt!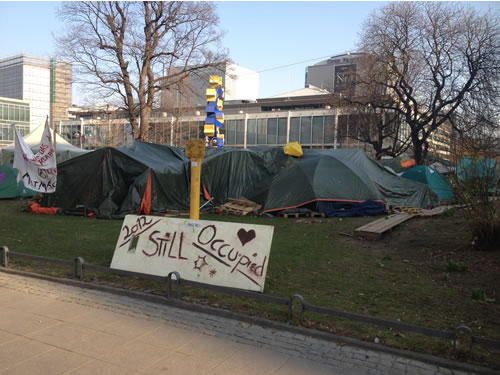 This morning, I'm headed in early to meet with Theo Wanne about his new Mantra saxophone. We're setting these up for him at the Sax ProShop and we are all working very hard to make that saxophone a success! What an honor to work with such great people on such a cool project!
Additionally, we were invited by Ken Coon to travel out to see a concert that the Rascher Saxophone Quartet will play tonight. What an honor it is to be friends with Ken Coon of the RSQ and membership definitely has its privileges!