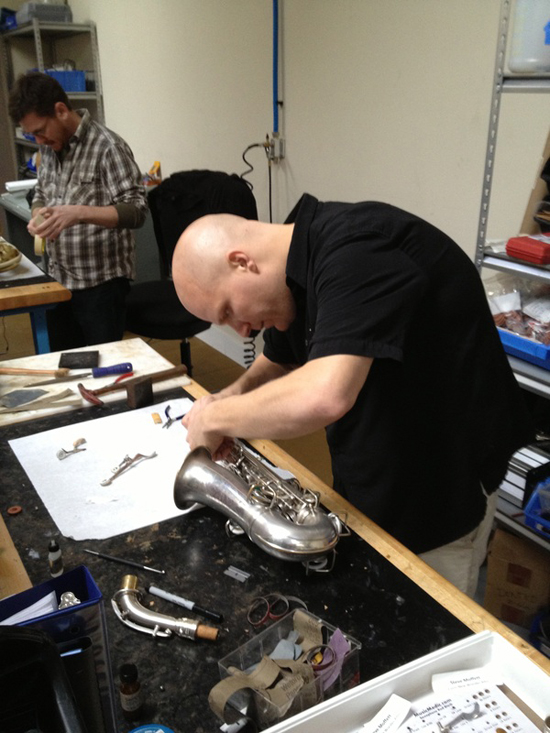 The guys at the Sax ProShop worked on Steve Moffett's Conn recently and were honored with a whole blog entry about his experience! Thanks, Steve, and well done, technicians! Here's what he wrote:
"I just wanted to let you know what a great experience I had with you guys last week! This horn is unbelievable, but not just that - I really enjoyed being around the shop, hanging at the pub, and getting to know you guys a little bit. I hope I can do it again some time when my ship comes in! ;-)
I blogged about my experience with you guys and even though I probably have only one or two people reading my blog at this point, I thought you might want to see your write-up. So here's the link.
http://www.stevemoffett.biz/blog.html
Until next time, you guys take care, and keep up the amazing/outstanding/fabulous work!"
You can find pictures of Steve's horn right here.