It's the morning before the third day at the the show. My head is absolutely pounding from last night and I could use about 8 hours more sleep. We tore Germany up last night and I really enjoyed it! Jen and I went to dinner and drinks with our good friends at Theo Wanne Mouthpieces and Saxfoonwinkle. Now it's the morning of the show and I'm late but I promised myself (and many of you) that I would post a little something here each day about the show.
I only have time to edit one picture and this one seems to explain the evening and my behavior last night....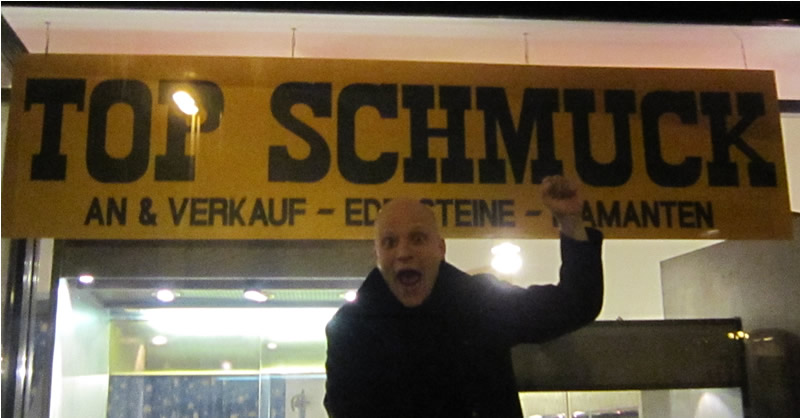 I now have 10 minutes to finish this and walk out the door if I have any hope of being just 10 minutes late! So, the second day at the Messe was absolutely great! I had some wonderful conversions with manufacturers and repairs from all over the world. I'm very surprised how many people are checking the site here. Most surprising is that 2 manufacturers, one large and one very small, wanted to pick my brain about octave pips and the other experiments we are doing at MusicMedic.com! These folks are not all just interested in copying something. There seems to be more and more craftsmanship coming into the Asian instrument manufacturing scene. Based on a couple conversations I had with manufacturers, a trip to China or Taiwan to consult seems to be in my future. Since we're basically building a saxophone finishing factory at the shop in Wilmington, it's perfect timing! What fun!
All the best, I need some of that German Coffee now!
-Curt