We're here, set up and ready to rock. The NAMM show looks like it will be great! Thanks to all of you that helped get us here and a special thanks to the guys (and gal) at MusicMedic.com who are holding down the fort. You guys are the best!
We arrived early and got set up in good time. I haven't had a lot of time yet to look around and find friends, but I did see a few. Roger from P Mauriat stopped by to say hello. Steve Goodson and Ruben Allen are across the aisle from us and their booth looks great.
A lot of folks walking by on their way to set up their booths stopped to ask what the cool looking new tool is. I've already demonstrated it several times and the show hasn't ever started! We didn't bring any to sell but I've sold already started taking orders for them. It really adds excitement to the show when we so many new things. Oh, I didn't tell you about the new tool.... well you have to come to the NAMM show to find out how MusicMedic.com is revolutionizing woodwind padding! -or check out site next week!
Around the corner from us is a new booth for Drake Ceramic Mouthpieces. I'm excited to check them out.
The show gets hectic so be patient with me if you're sending an Email. I'll try and take more pictures and give more updates.
no promises...
On the way out, I snapped a few pics with my phone. Here's what the show looks like before all the people get there.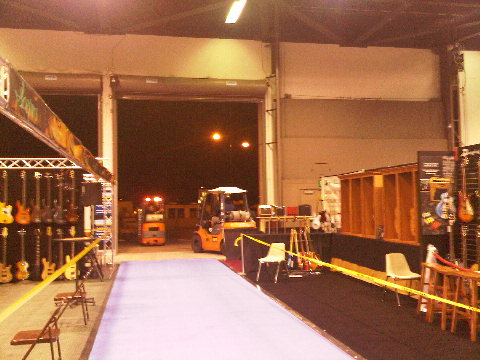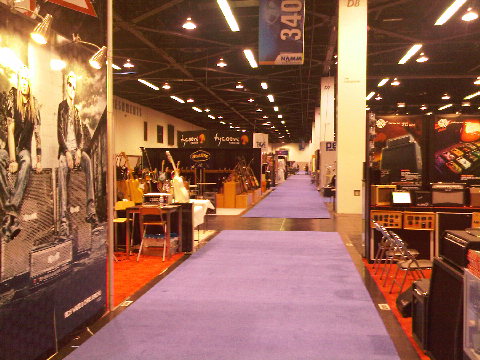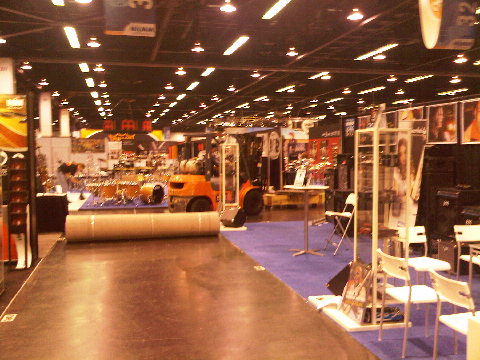 All the best!
-Curt