One of the greatest times in my life was definitely the time I spent at the University of Southern Mississippi, where I studied saxophone performance with Dr. Lawrence Gwozdz. Dr. G was a great influence in my life and I continue to learn from him.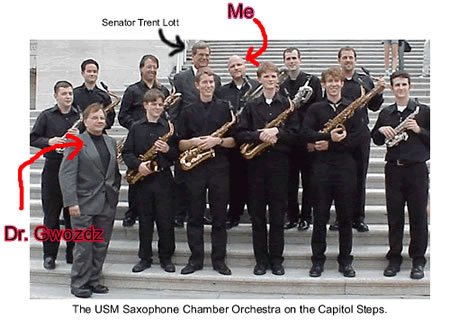 So, I'm super excited to escape the impending doom of Hurricane Irene and am heading south to my Alma Mater and to visit my former teachers; yeah teachers.
I'm also going to stop at the shop of Steve (and the lovely Sharon) Goodson... But first about USM:
I'm going to be talking about tuning and toning saxophones, in addition to what can be done to improve tone, performance, and intonation. Because much of what we will talk about is outside of the realm of normal repairs, no prior repair knowledge should be needed to understand these concepts. This talk is free and open to the public! If you're in Hattiesburg, MS, I hope you can come!
The Tuning and Toning clinic is Friday, August 26th from 10am to 12pm, in room 036 PAC of the Mannoni Performing Arts Center. Don't be late-- Dr. Gwozdz won't stand for tardiness! Following a lunch break, I will be available to meet individually with you if you are interested in assessing your specific intonation or tonal issues. Again I will not be charging for this either but I do accept libations...
http://www.usm.edu/music/faculty/lawrence-s-gwozdz
Saturday after the clinic, I'm heading to New Orleans, Louisiana to visit my dear friend and mentor Steve Goodson of NationsOfMusic.com. Well before I ever loaded the car to head off to grad school, I called the world's greatest repair man, Steve Goodson (now the Saxophone Designer to the Stars). Steve was kind and gracious enough to share with me anything about anything.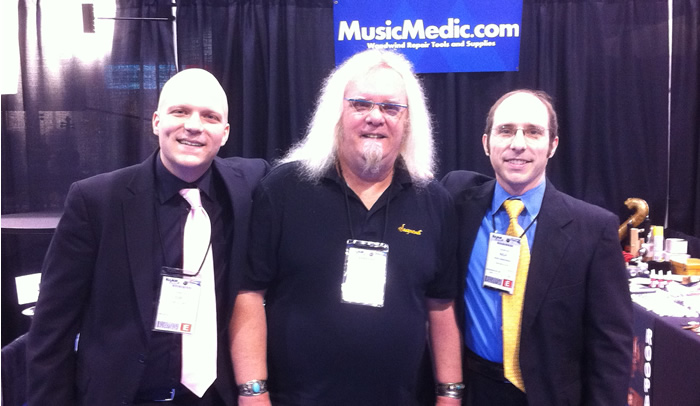 I'm excited to check out all of Steve's latest and greatest. Steve has a bunch of Voodoo Master Alto and Tenor saxophones for me to try as well a his new Big Bully Bari mouthpiece! I heard Steve has a new solid ebony mouthpiece called Jack of Spades. Ebony? Hmmm sounds interesting.
Can't wait for the visits with Steve and Dr. G (and of course you too Jody!) See you soon!!
-Curt