After I posted the last neck extension that saxophone repair technician Matt Scott made for My Conn Baritone, we received a number of calls and emails to do the same, or similar, to other mouthpieces.
Well, we've done a bunch. The most recent extension was put on a stainless steel mouthpiece and the extension was also stainless. As this client had no reason to remove the extension, it was made permanent.
This work was done, start to finish, by Matt Scott here at the MusicMedic.com sax pro-shop. If you have any questions, ask me or send an Email to Matt@MusicMedic.com.
Here are some pictures of Matt's beautiful work!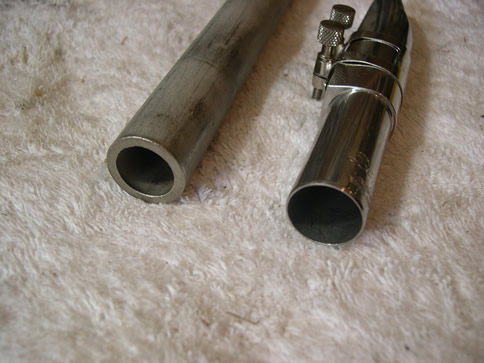 Here you see the original Berg Larson Mouthpiece and the stainless stock that will become the the extension.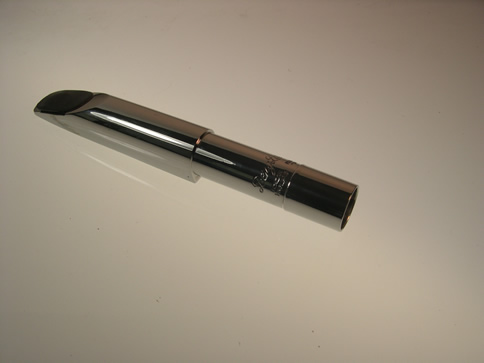 The stock was cut and brazed to the mouthpiece.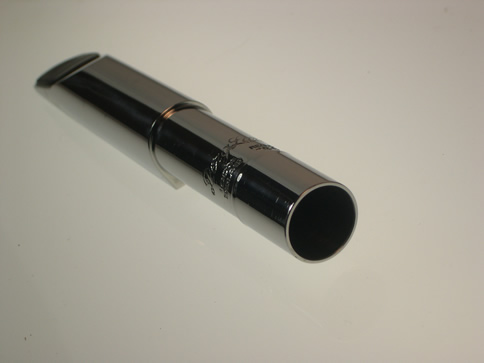 Nice Job Matt!
-Curt