RooPads are all the rage in Europe! Although American saxophonists have known about and used RooPads from MusicMedic.com for years, the Europeans are now catching on!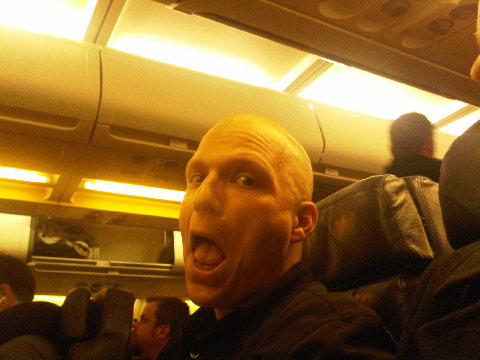 The flight to Germany was very relaxing I even had a little time to snap this photo and try my phone camera. This year, I forgot to bring the regular camera with me to the Messe so, we're going old school with the Blackberry camera. Sorry for the poor image quality.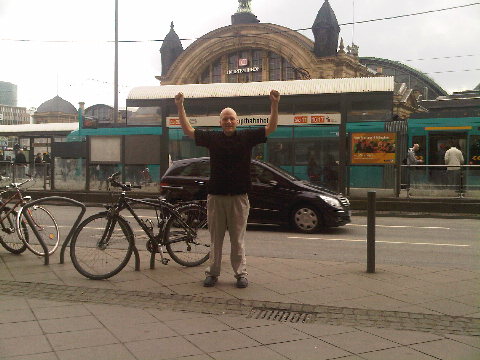 We're here in Frankfurt setting up for the Messe and it looks like it's going to be a great show. Already four other exhibitors have come to our booth (which is not set up yet) asking about the new Air Torch™ and if it's going to be available in 220-240v. Wow. The answer is YES, we have some here but I think they will all be gone very soon. At the NAMM show in California we brought the Vortex Air Torch™ and sold all that we brought and all that we had in stock. We're making more and will have them available around Mid-April. For me, the Vortex Air Torch™ has changed the way I do padding for the better. I hope others will feel the same now that it's available.
This year we asked for a bigger booth but we got the same one as last year. It's cool though, we've had this same little booth across from Eppelsheim with all their giant instruments for years, and we know how to rock out a little booth!
We have a lot of great things to show and number of meetings to attend. The show should be a blast as usual, it's hard to tell who's setting up because it's still early but it looks like most of the folks from last year are here again.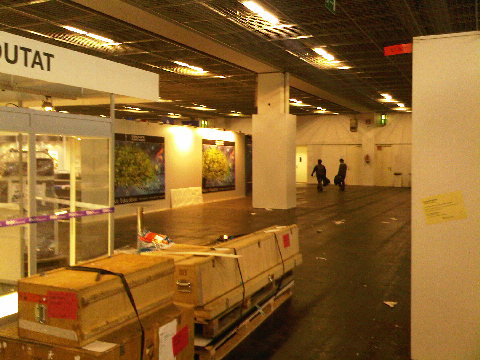 As you can see it's a bit of a mess on the trade show floor, but not for long.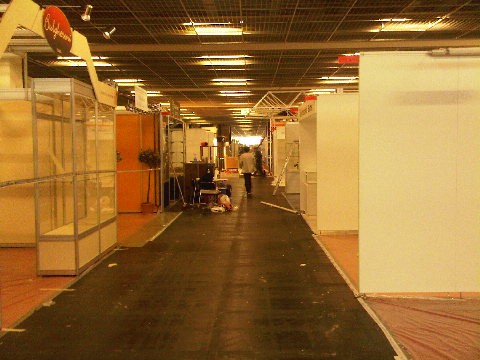 This place goes from mess to Messe in about 24 hours.
It's morning here and I'm enjoying some fine baked goods from the market while I finish this blog I started last night. Germany is a great place and we're going to stay here a little too long this year. -more on that later.
I am going to try and get you folks some pictures from the floor and some updates as the show goes on.
All the best!
-Curt