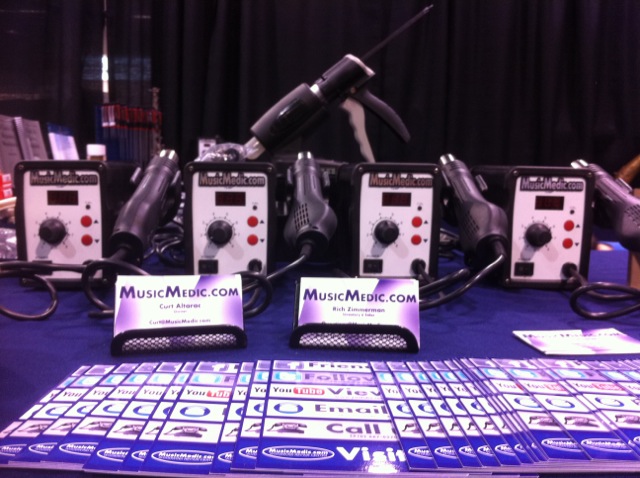 Wow, 2011 has been a whirlwind of travel, shows, work, repairs and gigs for all of us at MusicMedic.com! We're really excited about the NAMM show this year, we have some great new products including the finest leak light in the universe! As usual Rich and I will be there to talk about our products and check out what others in the industry are doing.
I'm excited to go talk to and hang out with our customer and friends. For it's you our customer that keeps us going. All of us at MusicMedic.com are very thankful for your business! And for those of you who brought your horns to the ProShop for repairs, thank you for supporting us in 2010!
The NAMM show is a great time to reflect on the previous year and plan out the following year. I hope you can join us and be a part of our 2011!
I look forward to seeing you at the show.
Come visit us in Hall D 3014!
-Curt