Although the old shop was ridiculously small it did have one great benefit; It could be made dark from the bench while working. Man, that was cool. You could drop a light into an instrument then dim the lights just as much as needed. The downside was that others working the shop had to cope with the dark.
The new shop has wonderful day lighting and plenty of open space but no dark areas. Hoping for the best of both worlds, we're building this pad room, or "pad oasis" as Matt likes to call it.
We started this project on Thursday and today is Monday. We still have some work to do on it but it will have to wait until after the NAMM show in CA.
The Pad Oasis is a 10 x 8 room with a 10 foot long bench. The room can be made completely dark from the bench. Here is a shot of the pad oasis which now sits in the corner of the shop.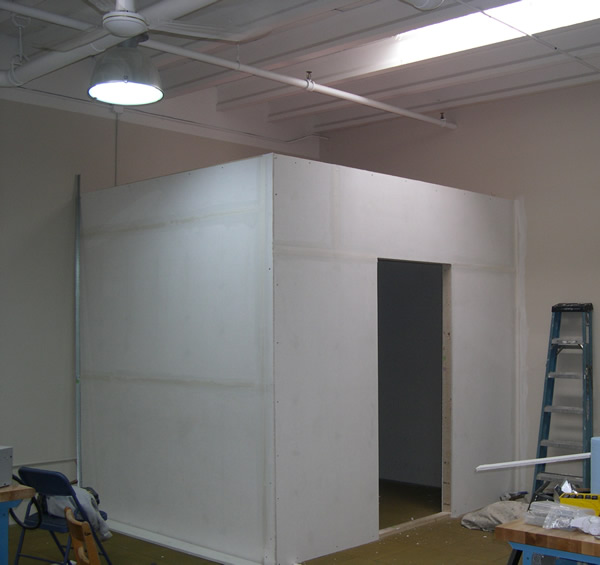 The Pad Oasis has 4 recessed can lights that dim independently and a ceiling fan to pull out the heat of the torches and air guns that we use when padding.
Worried that legs on bench might limit us as we set up the pad room and work in there, we built our own bench with some rectangle channel that we had in the shop. Welding up the new bench and bolting it to the wall turned out to be pretty sturdy. There was some discussion that one could park a car on that bench.
Certainly strong enough to hold even the heaviest saxophones!
Here are some shots of the bench. With the door opening so close to the bench, it was difficult to get a shot of the entire bench so here are three pics from left to right.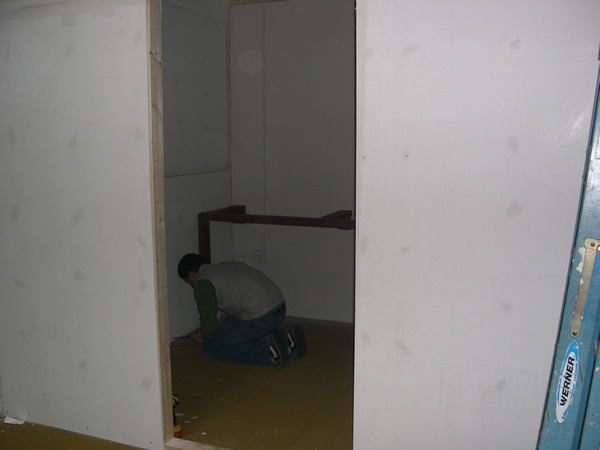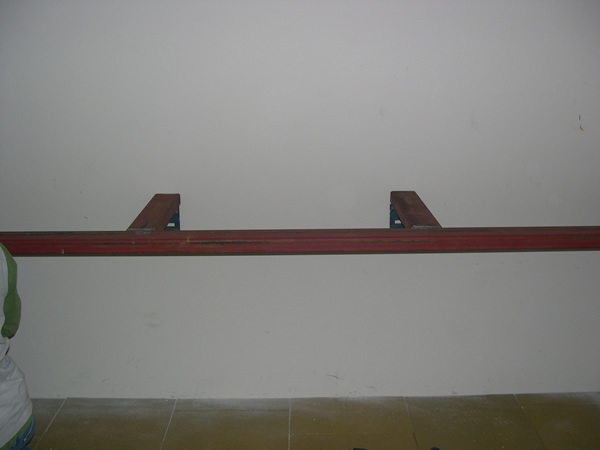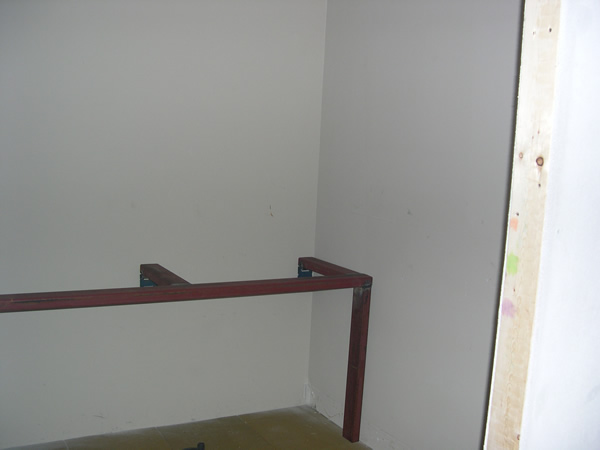 Now we have to add some switches to the room for the lights, a little trim, a door, and some paint then we're off to a great start!
More on the pad room later!
-Curt