Issue #9 - September 2011
Saxophone Demystified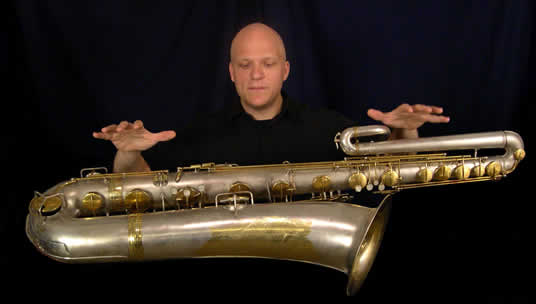 If you received your issue of the Sax Journal this month, you noticed that Curt is now writing a column! Curt's column, aptly named "Saxophone Demystified", will focus on resolving the sonic, mechanical, intonation, and tone issues that plague many saxophonists.
The information in the Sax Journal will not be available anywhere else, so hurry up and renew your subscription!
The newest member of our team.... Lucas!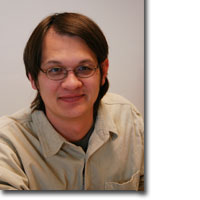 In 2007, Curt took a trip to Minnesota State College Southeast Technical's Red Wing Campus to give a NAPBIRT clinic and met the woodwind repair techer, Lucas Pemberton. This man knows instrument repair and the students clearly respect him like they would any sage.
So, why are we so excited about this teacher from Red Wing? Lucas is now collaborating over the summer with MusicMedic.com to create some of the finest woodwind repair tools in the world. His ideas, designs, prototypes, and attitude fit perfectly with the high standard we strive toward at MusicMedic.com. Lucas has proven to be creative and innovative with his designs and ideas time and again.
Lucas has a wonderfully unique and progressive perspective from not only using tools himself, but teaching others how to use the tools. Lucas' thorough understanding of mechanics, his high level of craftsmanship, his fresh view of repair, and his creativity and problem-solving skills make him a perfect candidate for this job.
Keep an eye out for lots of new tools in the near future here at MusicMedic.com and all of the great techs coming into the field from the Red Wing program! Thanks for all you do, and welcome to the team, Lucas!

New Blued Needle Springs
We've all struggled with inadequate blued steel springs that break when tensioned. Now MusicMedic.com has solved the problem!
Our new springs are terrific: they hold a bend, don't break, are evenly tempered, and have an excellent machined point. Our Blued Springs are as nice or better than the springs manufacturers are/were using on new instruments.
Send your work out the door knowing that you've installed the nicest blued needle spring anywhere!
Do You Install RooPads?
We're working on a list of technicians who install RooPads so that players can quickly find a tech that has RooPads in their shop and is accustomed to working with them. If you install RooPads, Saxgourmet Pads, or RooPads for Clarinet, we want you! Please send your information to: Questions@MusicMedic.com.
Here's what we need: Name, Repair Shop Name, City, State, Country, Website, Email, Telephone
Also, we now have a "We Install RooPads" sign to send out to shops who are stocking RooPads!
Using a Gilding Crayon


Sometimes a purely aesthetic improvement makes a big impression, and re-gilding a trademark, insignia, or serial number on a woodwind or mouthpiece with a gilding crayon is just such a task. Read More...
New Products!


New Swedging Plier Sizes

100+1 Saxen

Saxgourmet Key Clamps

3M Flexible Diamond Bands

Hollow Curved Triangle Scraper

Solid Blade Triangle Scraper