Issue #8 - March 2011
NAPBIRT Convention and the Frankfurt Musikmesse
It's that time of year again, when we pack up and head across the sea to MusikMesse! MusikMesse 2011 is being held from April 6-9th in Frankfurt am Main. We've got a lot of exciting new products to show this year, and a new, larger booth to show them in!
We'd like to invite everyone who's planning to be at MusikMesse 2011 to stop by the MusicMedic.com booth, located in Hall 1.1 in Booth #D37. Saturday, April 9th is open to the public so come on out; there's always lots to see at this huge International Fair for Musical Instruments, Sheet Music, Music Production, and Music Business Connections.But before I get to MusikMesse, I'm heading to Paris to visit the Selmer Factory. There I'll pick up the most fascinating saxophone I've ever laid my hands on, but I can't tell you any more about it right now... more to come. If anyone will be in Paris at the beginning of April and wants to meet up, let me know!
Meanwhile, in Reno, Nevada... NAPBIRT 2011 is taking place from April 8-11th and Rich and Matt will be there representing MusicMedic.com. They will have all the same exciting new products at their NAPBIRT Booth. Check out the NAPBIRT page, where they are constantly updating with the latest info, so check back often! Matt and Rich are going to be giving a clinic, and I'm sure they'd love to see some friendly faces out in the audience! Their clinic will be on Saturday, April 9 from 10:15-11:45am. See you at the Show!
Curt
New RooPad Endorsers!
There are three more new endorsers for RooPads that we are thrilled to have in our RooPad family, and they cover the entire saxophone style spectrum! Classical whiz Jonathan Wintringham, rock/funk guru Dave Watson, and jazz legend Bobby Watson.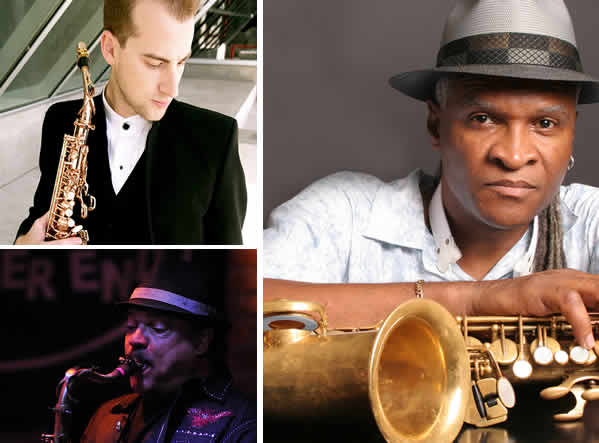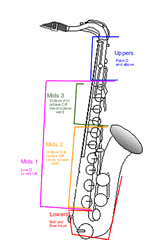 Uppers, Lowers, Mids Cut in Half
An Article by Curt Altarac
To balance a saxophone, we must first know what sections we are balancing. I divide the saxophone into 5 segments when I balance for intonation. To help me remember these segments, I call the sections this: Uppers, Lowers, Mids Cut-in-Half. More...


Canadian Credit Cards
MusicMedic.com is now accepting Credit Cards and Paypal from customers in Canada. As always,
we also ship free to Canada!
New Products!

Nova LED Leaklight


Stay Brite Solder


Tix Flux


Silver Soldering Rods


Silver Brazing Flux


Solder Paste with Flux


Silver Solder Wire


Lead Free Solder


3M Scotch Brite Pads


Sanding Stick


3M Wetordry

Emery Cloth


Shop Handyroll


3M Diamond Strip


Vallorbe Needle Files


Silicon Carbide Wheel

Cratex Polishing Wheel

3M Radial Bristle Disc