Issue #5 - December 2009
Check out our New Digs!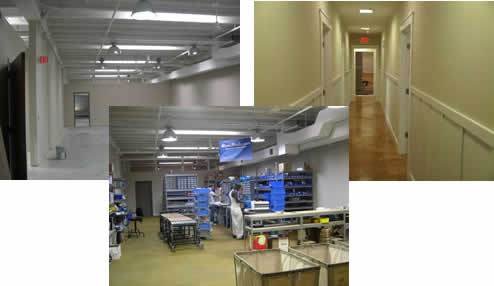 Building the largest saxophone repair shop in the country and the greatest instrument repair supply house anywhere is not an easy task, and there is no way we could have done it without you! The patience of our fine customers and repair clients around the world allowed us the time and energy to get some excellent work done.
In regular MusicMedic fashion, we built it ourselves and it rocks. We went totally green on this building project. In the pictures below you can see the natural day-lighting (11 eight-foot-long skylights) LED high bay lights, recycled rubber and cork flooring and low VOC paint over a unique wallboard that is made to withstand any abuse while having almost no impact on the environment. All of us at MusicMedic.com are trying to do our part for Mother Nature.
You can expect some really great things from the new shop! We're already adding new tools and supplies. We now have the room to expand develop new products. The repair shop is also growing fast so there is certainly going to be some more new saxophone tools coming right up!
If you have an opportunity to come to Wilmington, North Carolina please stop by and say hello! If you would like to learn more about this project, check out Curt's Building Update Blog Post.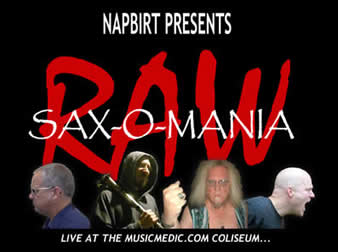 You're invited to join us at the New MusicMedic.com facility for a day (or more) of sax repair madness. We've overdone it again, this years Region 2 NAPBIRT clinic is slated to take place right here at MusicMedic.com and it's going be great! Get on a train or in a plane or gas up the car get over here! You need only bring yourself and relax, MusicMedic.com is taking care of the food, wine, cheese, clinics, live music..... and that's just before lunchtime!
We've assembled the finest techs in the US, each of whom have devoted their lives to repairing, designing and improving only the Saxophone.
To learn more or register, visit the NAPBIRT website events calendar or read Curt's blog post.
Conn 6M Neck Modification

This is some particularly cool work done in the MusicMedic.com shop recently. If you are interested in saxophone key modification, you should read more...
Replacing Pearls with 5 Minute Epoxy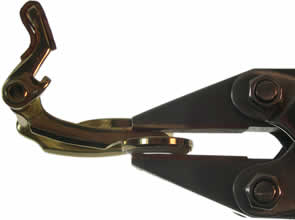 As an instrument is played the mother of pearl key touches wear down and eventually need replacement. Read More...