---
---
Introducing the New Product Team
MusicMedic.com is known for amazing and innovative tools, and we've changed how thousands of shops approach instrument repair. Working hard to share everything we do with you, helps you get the job done faster and more efficiently. You like our industry revolutions and we're excited to bring those to you.
As we strive to be innovators, not just creators, we have increased our personal by almost 100% in 2014. With so many great minds at MusicMedic.com, that we needed a way to process all this information.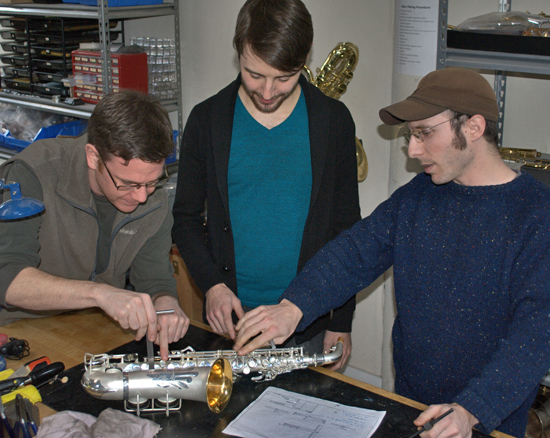 To help us grow and innovate, we've established a new products team, headed by Rich Zimmerman. The team includes over 40-years of engineering experience, several machinists, ProShop technicians, and material experts. With all the skills and knowledge in place, we need one more thing: YOU!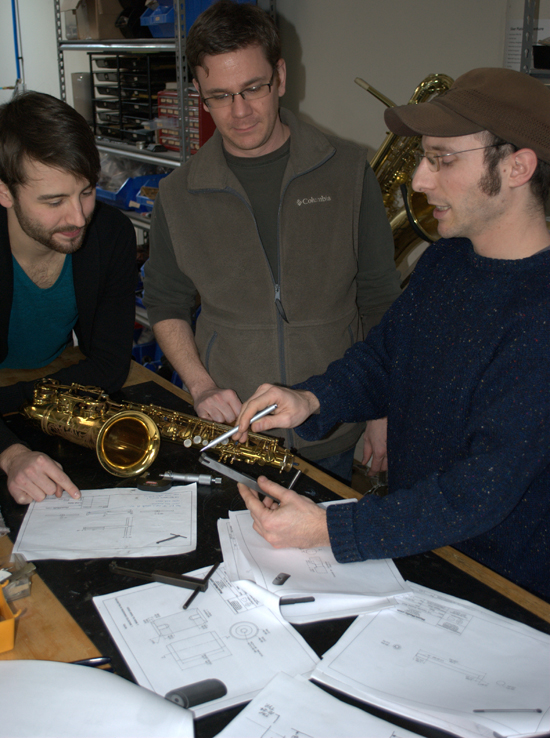 We are looking for techs in brass and woodwind repair to use our prototypes in their shops and offer comments, suggestions and thoughts. Your input and feedback will help raise the quality of tools and supplies in our industry. Not only will you receive design credits, but we'll send new (and free) tools your way. And, who doesn't like new things?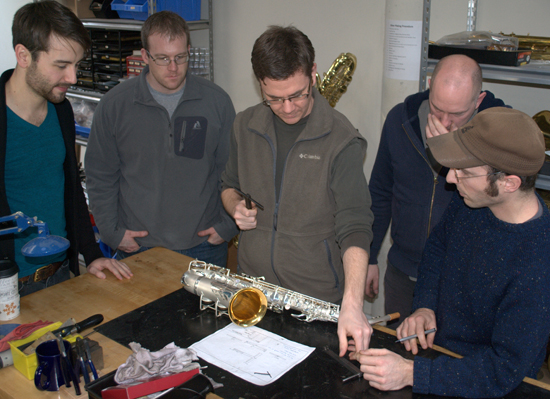 If you want in on our testing, or have an idea for a tool, material, or anything cool that you think we should hear about, contact Rich at Rich@MusicMedic.com. We are psyched up to work with you on this new project, and can't wait to see the tools and techniques you come up with.
Welcome to the team!
---
NAMM 2014 is Almost Here

Our bags are packed and we are ready to head to NAMM 2014! We can't wait for you to see our new tools, pads and displays, as well as these four beautiful Buescher Aristocrat Altos.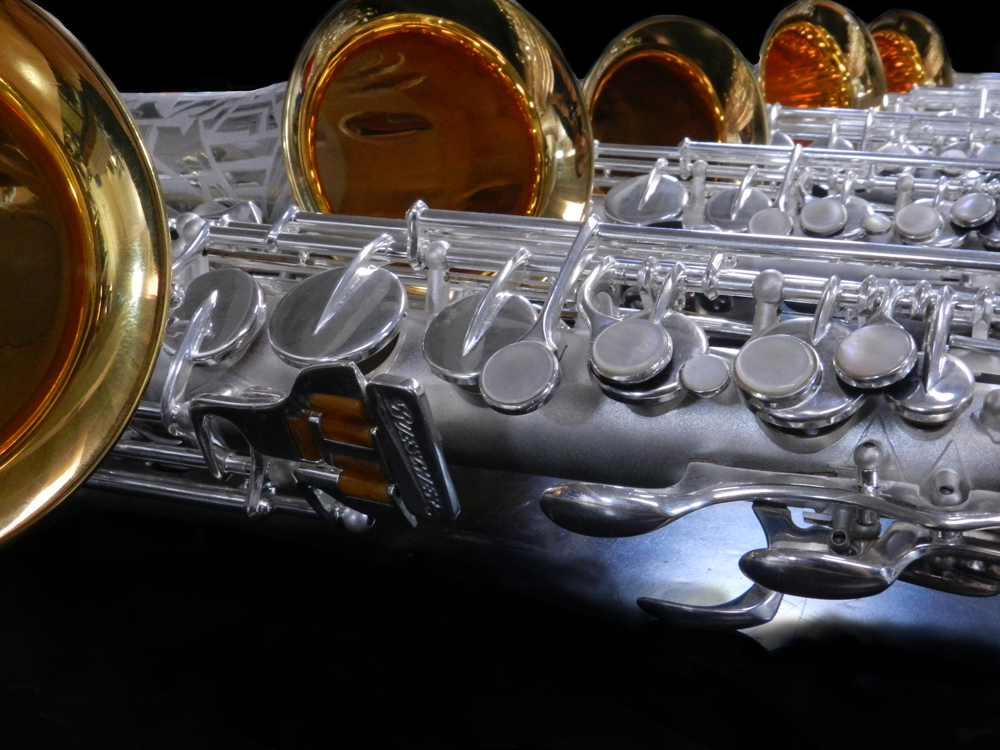 We've been drooling over these in the shop...and we're sure you will too. Stop by and play each one, four identical horns, each with a different set of pads: Saxgourmet, RooPads, Premium tan and the new RooPad Chocolate. You know you need one of these in your life.
Our Booth number is 4420 in Hall C. We're easy to find, right next to Cannonball and near P. Mauriat and Antigua Winds.
We look forward to seeing you!
---
Featured Products
Click below to see a video of the newer products here at MusicMedic.com that we are very excited about.
---
NEW PRODUCTS