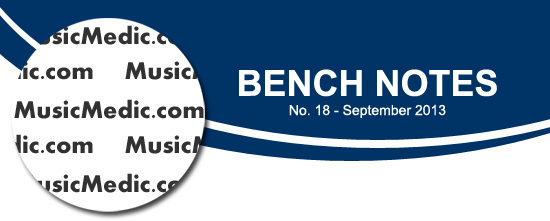 PRESS RELEASE: MusicMedic.com Relocates Its Pad Manufacturing to Facility in Wilmington, North Carolina, USA
MusicMedic.com is an innovative woodwind repair tool company that was founded by Curt Altarac in 1999. In 2003 MusicMedic.com added the Sax ProShop, which is the only assembly-line style saxophone repair shop in existence. Now another division has been added to this growing company: a full-line woodwind pad making division in Wilmington, North Carolina, which is supplying 100% of MusicMedic.com's customers with woodwind pads.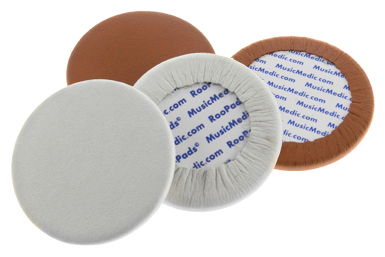 MusicMedic.com began making RooPads™ over 13 years ago and has been working with manufacturers ever since. "We have done 100% of the pad quality control for years and at times found it difficult to implement changes and continually improve," says owner Curt Altarac. For these reasons, MusicMedic.com set out to make a pad company with the short term goal of creating flatter, more consistent, less sticky, longer-lasting pads that are easier to install while also eliminating supply issues as well as improving consistency. This was no simple task, requiring a significant investment of time and resources for research and development, hiring and training new employees, sourcing supplies, designing equipment for production, and sourcing materials. The entire three year project has culminated in a pad company based in Wilmington that now produces pads faster and at the desired quality while providing jobs to American workers living nearby.
"Delivering the Finest Pads in the World" is the company's current mission, which serves to direct the decision making at MusicMedic.com. This goal has lead to the hiring of a team of engineers and machinists who develop equipment and processes which are designed to make the finest pads faster. With efficient processes in place and the shipping department located on site, customers are charged less for better quality and service.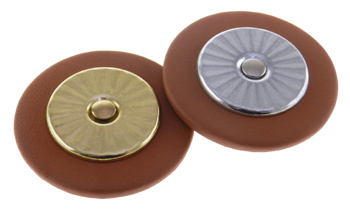 Heading up the project is the company's founder and his production manager who together have over 30 years of direct pad-making experience. The local NC Customized Training Program, a government-funded service, has also picked up on the huge growth happening at MusicMedic.com's 40,000 square foot facility and chose to help with the project. By offering training and resources to the company, it has shown the team at MusicMedic.com that their decision to move their pad manufacturing to Wilmington is one that others are excited about and willing to invest in. "It's great to know that the people of Wilmington are as excited about this as we are," Altarac said. "We believe that MusicMedic.com is now that fastest growing supplier of woodwind repair tools and supplies in the US."
By relocating the pad manufacturing to the same facility as the online retail outlet and saxophone repair shop, MusicMedic.com was able to consolidate resources and create synergy between the three departments. The new pad company at MusicMedic.com is working to improve its production quality further while also changing the standards within the industry itself. This mentality is the standard at MusicMedic.com and it is no wonder that it has spread to the new pad-making division.
For more information about this project, to learn about which international trade shows the new line of pads will be shown at, or to obtain samples, please contact MusicMedic.com directly at Questions@MusicMedic.com or by calling 910-667-0270.
---

---
UPDATED: Tan Saxophone Pads - Standard Feel
We searched the world over for the finest materials available for our tan saxophone pads. Our Standard Feel pads have a firm woven felt and superior quality tan leather. After the felt and leather are tested and triple checked for consistency and quality, each material is cut and meticulously assembled. All finished pads are then double checked for consistency of thickness and diameter before they are shipped. The result is a superior quality saxophone pad with a firm feel that professional saxophonists and technicians can depend on.
Thickness: 4.0-4.2mm (0.158-0.165")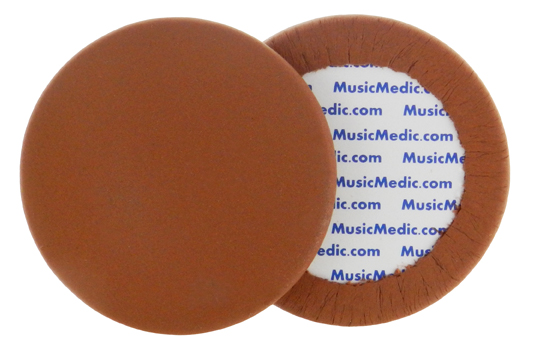 NEW LINE: Tan Saxophone Pads - Soft Feel
Our Soft Feel pads are made from the same high quality materials as the standard ones and they go through the same quality checks, but they contain medium soft woven felt instead. The
result is a superior quality saxophone pad with a softer feel than that of our Standard Feel pads. These pads are very forgiving and easy to install, but maintain the superior quality standards of all MusicMedic.com woodwind pads.
Technicians looking for a softer pad for the closed keys such as Low Eb, Low C#, G#, etc. have the option of a softer pad without putting a different color or thickness on the horn. The Soft Feel pads will also take an impression more easily for those situations where tone hole leveling is not an option.
Thickness: 4.0-4.2mm (0.158-0.165")
NEW LINE: RooPads™ for Clarinet
Kangaroo leather has proven to be the preferable choice for saxophone pads due to its durability and suppleness. It also doesn't stick and drastically reduces pad noise. These characteristics make kangaroo leather ideal for Clarinet pads as well.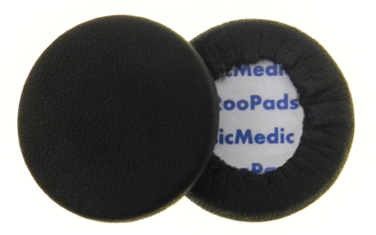 RooPads for Clarinet are made with our proprietary premium pressed felt that, unlike other felt, doesn't expand when wet. This makes for a flat and firm pad that remains stable and consistent for years to come. The felt is covered with a layer of high quality bladder that is water-resistant and keeps the already stable felt dry. The thin outer layer of kangaroo leather over cardboard rounds up this excellent pad and allows for an easy installation and incredibly long life.
The result is an airtight pad clarinet players will love.
Thickness: 3.1-3.2mm