Hello!
We're all just getting back from our trips and I thought it might be a good time for a quick update. As you may know, Matt and Rich went to Louisville Kentucky for the NAPBIRT convention while Jen and I went to Frankfurt Germany for the Musik Messe. A great time was had by all.
At the Messe, there weren't too many new things and the show was not as crowded as it has been in the past. That said, our booth was jam packed. It was strange to leave the booth at the Messe and see the isle empty with a crowd around our booth.
I asked nearly every person coming to the booth what was the most exciting thing they saw at the show so far. Many of them said our Pearl Saxophone Rollers and our RooPads for Clarinet! I was amazed at the response these two new products got. I didn't have a chance this year to go around playing saxophones but I was able try a few.
Technicians at the Messe and the NAPBIRT convention were really excited about our Precision Pads. For years now, we have been offering Precision Pads for nearly half the price of even the least expensive pads offered by other manufacturers. Now, technicians are coming to us amazed at the high quality of the pads we offer and really excited about the price and free shipping. Offering a superior product for way less money was bound to catch on and it did, this year, in a big way. Thanks to all the techs who offered to try our pads at the show and to all of you that have known for years what a great deal we're offering!
-Don't worry, we won't be raising the price now that the secret is out!
For those of you that I saw at the Messe, I look forward to seeing you again next year! I hope you have a great year! For those of you who were so kind to Matt and Rich at the NAPBIRT convention we'll see you next year!
Here are some pictures of the Messe in Frankfurt. I didn't take too many pictures my camera/phone was acting up. The pictures I did take are a bit fuzzy! After the Messe, we took a little time in Venice so there's a picture from there too.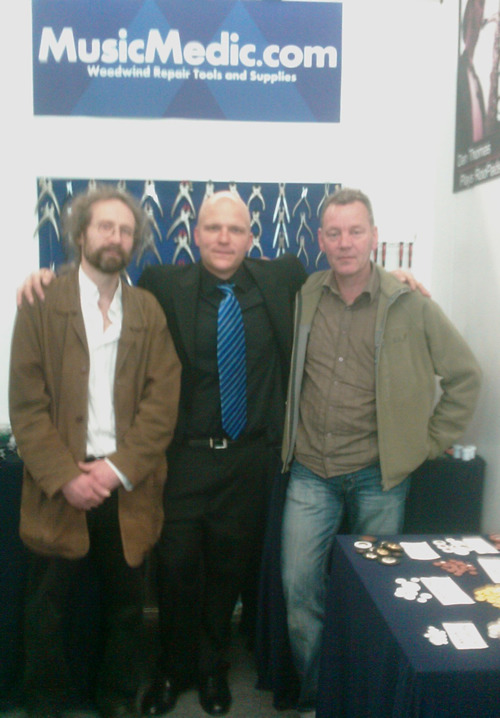 Two great friends that I enjoy hanging out with every year at the show. On the left is Karsten (maker of Gloger-Handkraft necks), Curt, Paul (proprietor Saxophoonwinkel)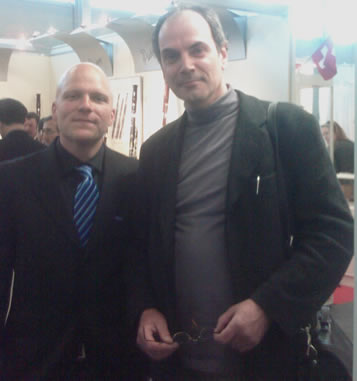 Curt and Johann.
Johann is the inventor of the Cebulla neck strap!

Milandro, Arthur and Curt. These two are fascinating characters! It was great to see you guys. Next year, lets get some dinner and a beer! -Arthur, I still have a piece of candy here, I'm waiting to try!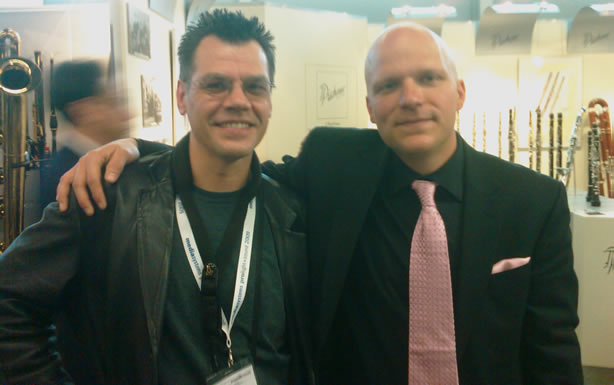 I pulled Stephen Howard away for a chat this year. Great to see you again Stephen!


Random Venice picture. There is so much cool stuff in Venice.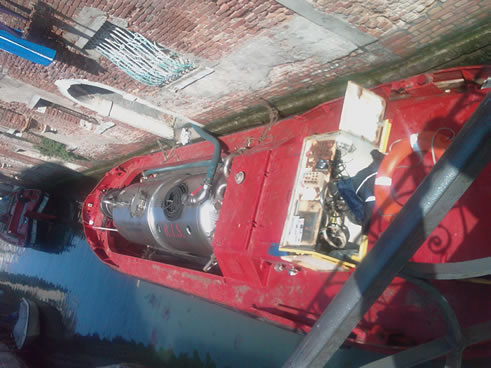 Here's a special boat in Venice that you may not see anywhere else in the world! Once you've seen it in action, you learn to stay away from them!
All the best to all my friends at the shows. I can't wait for next year!
-Curt