Curt returned from his day trip to Greensboro on Saturday and raved about the Carolina Saxophone Day he attended. Steve Stusek proved to be an amazing host yet again and the day was a great success. Plus, many of the saxophones at the event were Uberhauled at the Sax ProShop! How cool!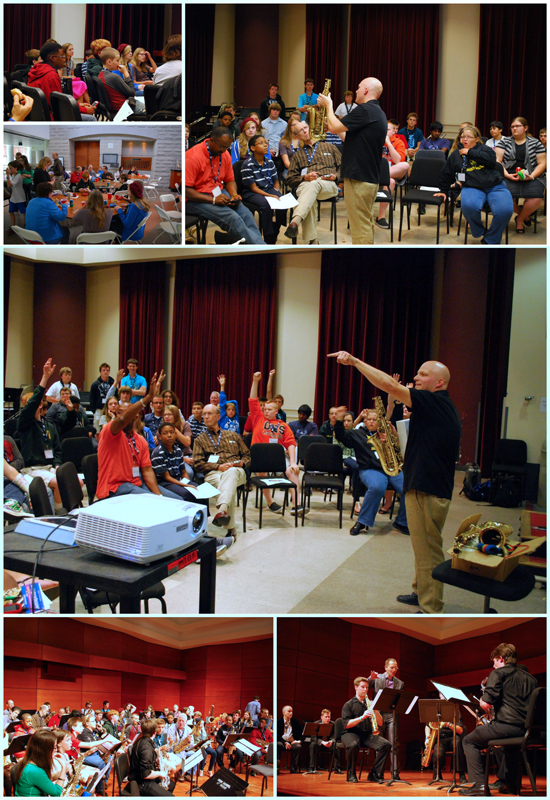 All of the students seemed especially engaged and eager to learn. Curt had a great time teaching his clinic and is looking forward to seeing and hearing more from this great group in the future!
It is always a pleasure to discuss matters of saxophone repair with fellow repair techs and Curt was fortunate enough to run into Matt Stohrer at the event, who is a knowledgeable and thoughtful tech behind Stohrer Music. He also heard rave reviews about Wally Wallace's clinic on long tones and listened to the North Carolina Saxophone Ensemble's concert behind closed doors, enjoying their excellency from afar.
After a fun event like this one there is nothing left to do but look forward to the next year!
For more pictures of the event, click here.