Curt and the gang are back from the Portland and had a great show.
The flight out was a little long, but at least they had a good view: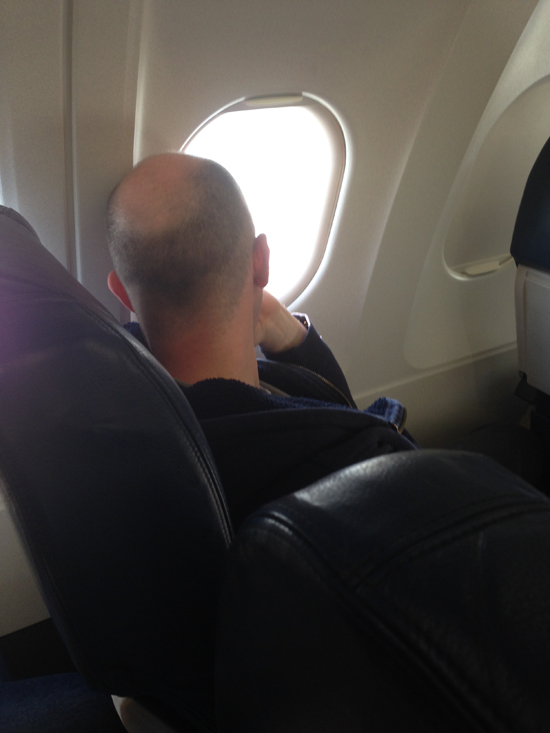 The restored horns from the ProShop got lots of great comments and reviews. Many people didn't realize they were vintage horns until they came over and picked them up. Techs were able to feel and try four identical horns with four different varieties of pads.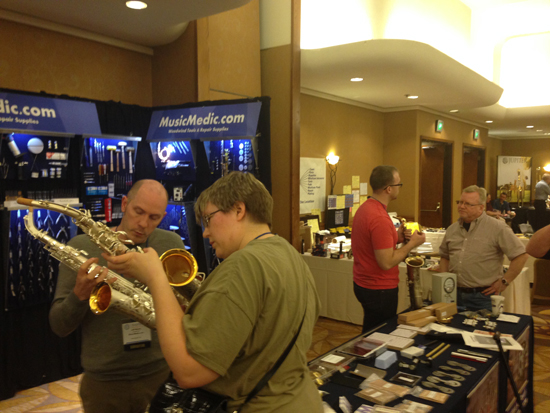 Curt, Josh and Jeff got many great comments and feedback on tech's favorite tools and how to revise and make tools better... as well as some suggestions for new tools.
Curt with Carl Thacker, who stopped by the booth:
The booth was buzzing the entire time. All three of the guys were constantly in conversation with new and old techs...from near and far. Techs from Hawaii and Alaska said they loved our free shipping!
During the downtime, Curt and the guys managed to catch a few clinics. Here's a snapshot of Mike Cleveland's clinic: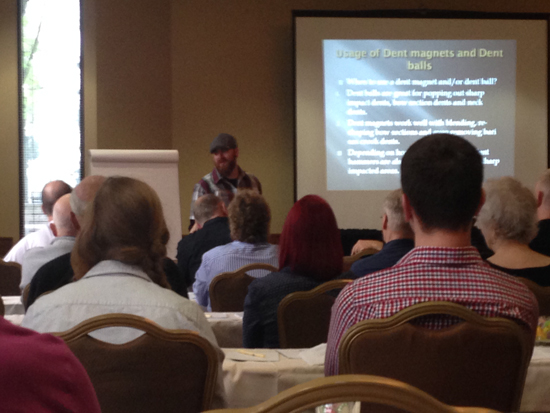 Josh stopped by the famous VooDoo Doughnuts in Portland on Saturday too...and said they definitely lived up to the hype!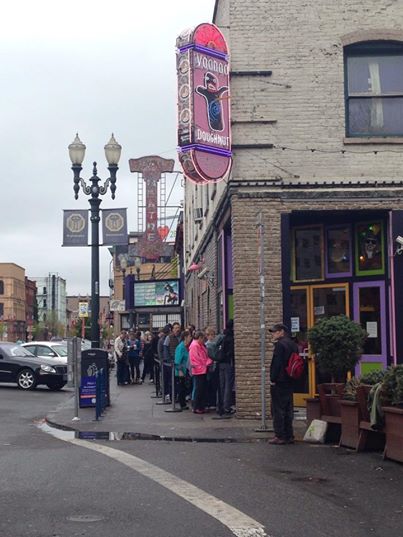 Saturday was Curt's Birthday (Doesn't look a day over 25 right!?) and he treated a group to large dinner Sunday night where a lot of people were exposed to Ethiopian food and drink for the first time. Plus...a party bus!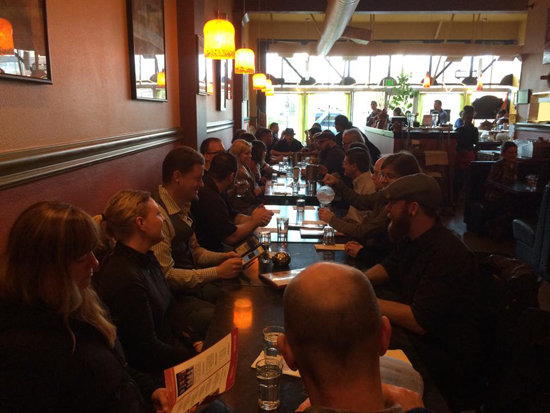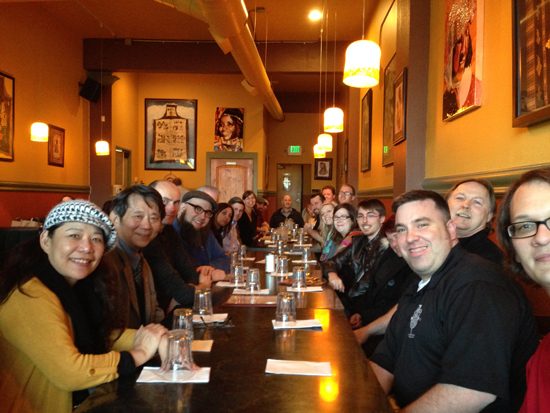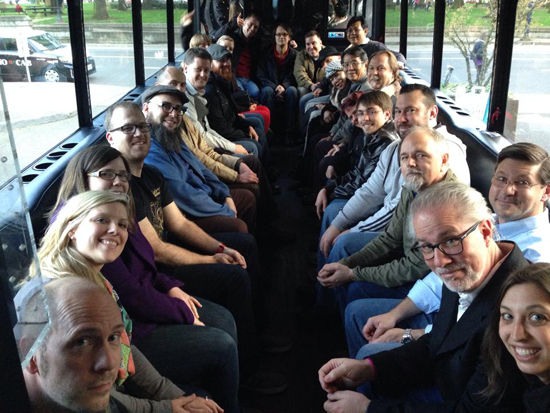 The trip back included a layover in Phoenix, and a bit of an adventure out to get some lunch. However, the cab was running a little late...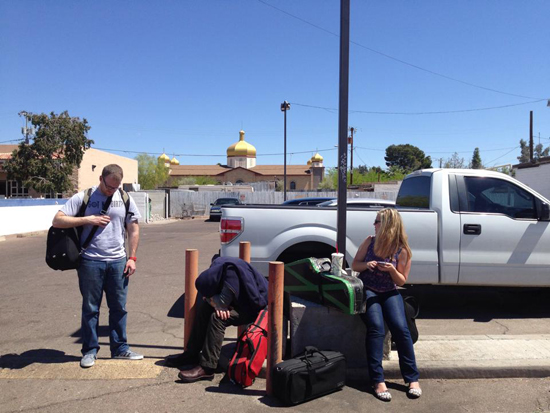 Thank goodness the group made it back to the airport and caught their connecting flight though, so all was well.
Overall it was a great trip and we can't wait until next year!