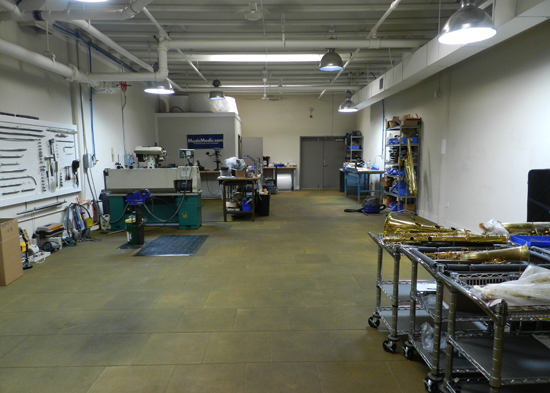 Curt along with Matt, Ryan, Josh, and Jeff from the Sax ProShop are back in Wilmington after attending the Atlanta Saxophone Day, hosted by Jan Berry Baker and Dr. Scott Stewart at the Georgia State University last weekend. Curt and the techs had packed up the Sax ProShop in a truck, complete with all of their benches and tools, and set up in Atlanta for the day.
The event was a huge success! People where lining up at each bench and the techs were busy fixing saxophones and answering questions from early morning on until the end of the day. Curt and the techs enjoyed meeting Jan, socializing with the talented players of all age groups, and hearing guest artist Steven Stusek perform.
Thank you to Jan, Scott, and the University for this amazing event and we're looking forward to attending again next year!