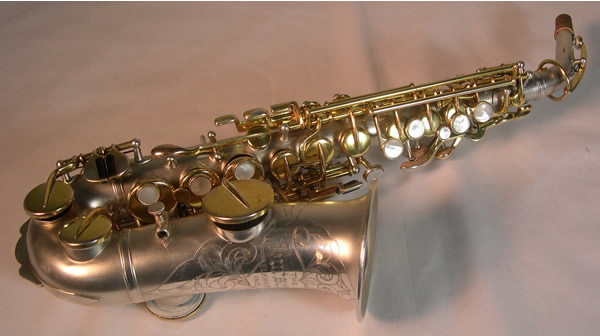 OK, here's a cool and useful little modification that we did in the MusicMedic.com SaxProShop the other day.
A picture tells a thousand words and you all know what a front F is. This Buescher Curved Soprano did not have the front F so we added one. We made the key with stock and a pearl holder that was in the shop.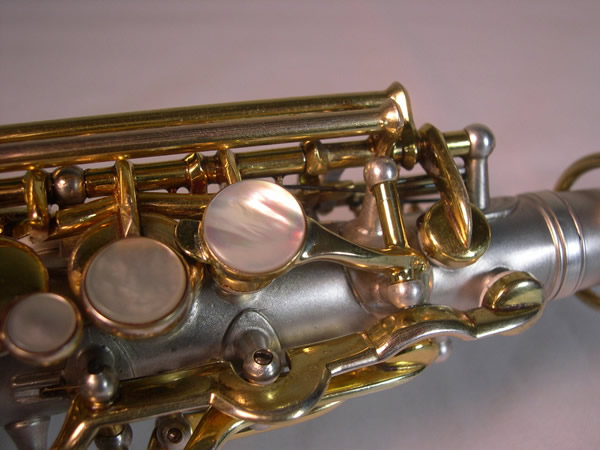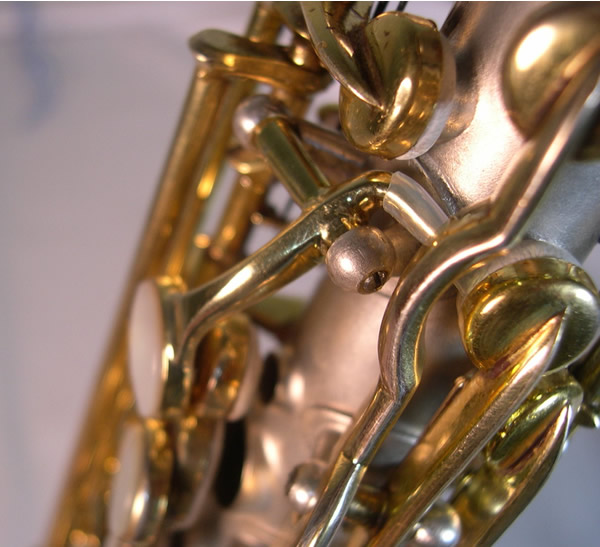 This mod is more difficult than it looks because of the limited space involved. Also, when the Front F is pressed, the F key needs to travel more than one might imagine. This added travel provides it's own difficulties.
As this horn went out the door, we all took a moment to talk about how great the new modifications bench in the new shop will be. We're setting it up now. Imagine an entire area (about 600 sqft) set up only to do key modifications. I can't wait!
-Curt