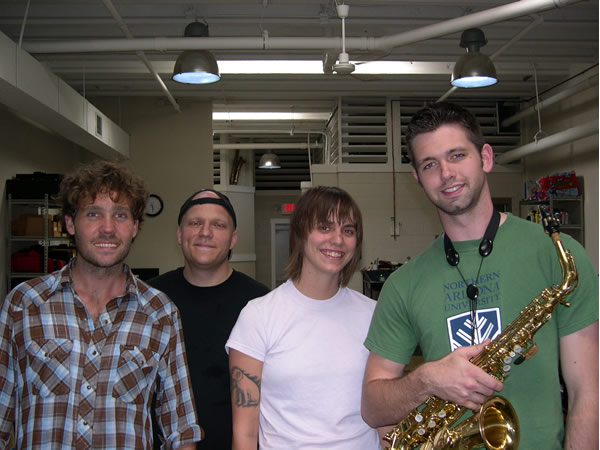 The Sax ProShop just had a great visit from Saxophone Soloist Cole Belt, who is finishing his studies at Northern Arizona University this year with Jonathan Bergeron. We were honored that Cole would hop on a plane and fly across the country to the Sax ProShop to work with us. Cole has amazing tone and facility on the saxophone and working with him was a treat.
There are now a couple of Sax ProShop horns at NAU and we're really honored. Cole's Keilwerth SX90R alto is now quiet and fast and will soon be put through its paces! In the coming months, Cole will be auditioning at various graduate schools for a masters degree in saxophone performance. He will also be performing in a number of solo competitions, including MTNA Solo Division, Redlands Solo Competition in California, NAU (Northern Arizona University) Concerto Competition and, TSO (Tucson Symphony Orchestra) Solo Competition.
Cole, it was great to have you here! Everyone in the Sax ProShop is really glad to have met you and we can't wait for your next visit! Good luck on your upcoming competitions and performances!
Sax ProShop
Curt, Matt, Dan, Kellie.