Last week was incredibly busy here at MusicMedic. The ProShop kept busy with several different projects. Our bass project is moving full steam ahead, as the guys prepped the bell and some keys for engraving to send to Jason Dumars. If you haven't seen his work, check him out here. We are giving Jason free reign over the engraving; we can't wait to see what comes back!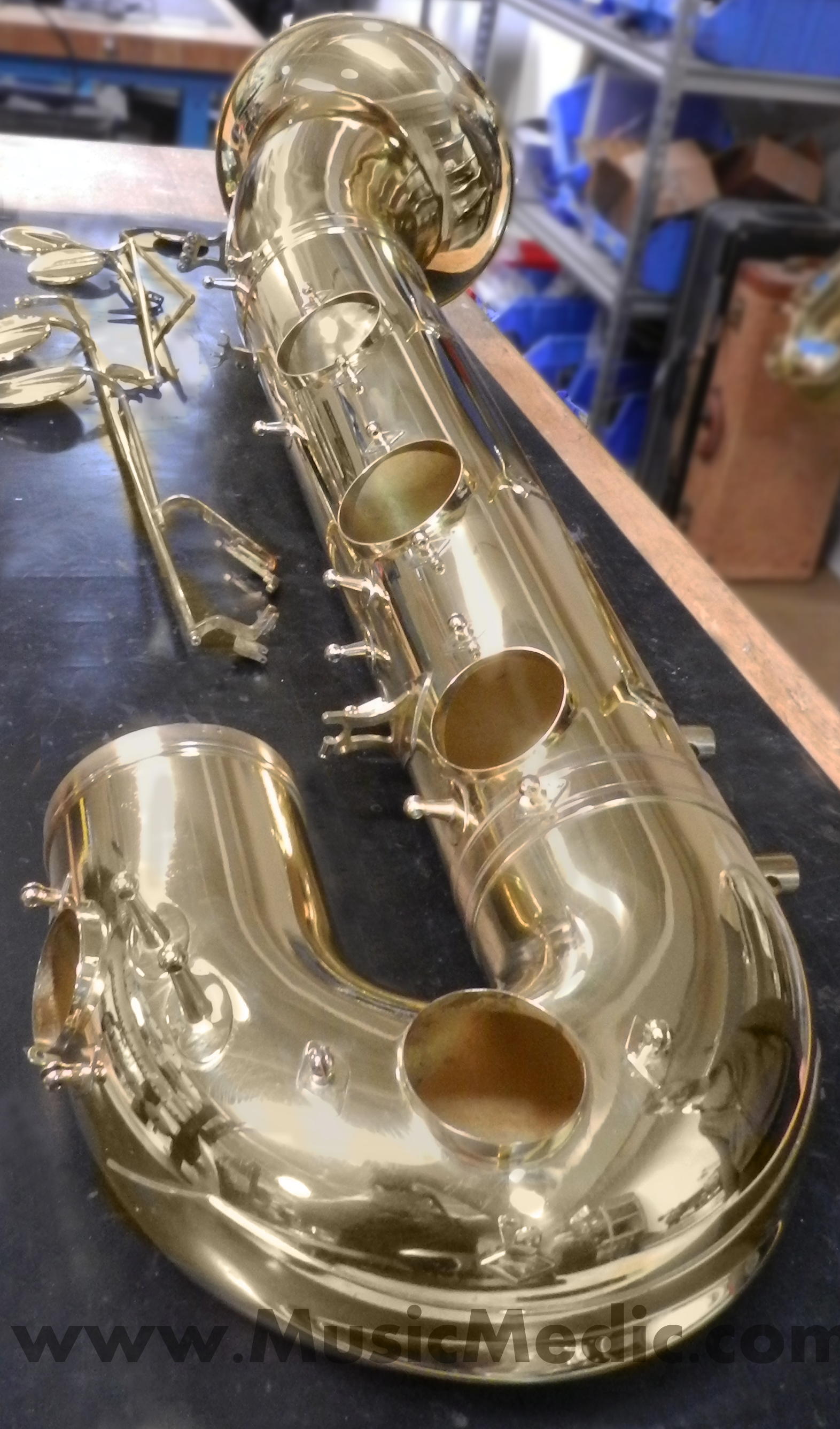 We just got this Conn 10M tenor back from the plater. All of us here at the shop were drooling over it. Doesn't it look great? Can't wait to see it finished. Remember, you can reserve this (and any of our other Saxophones for Sale) early for a sweet 10% discount!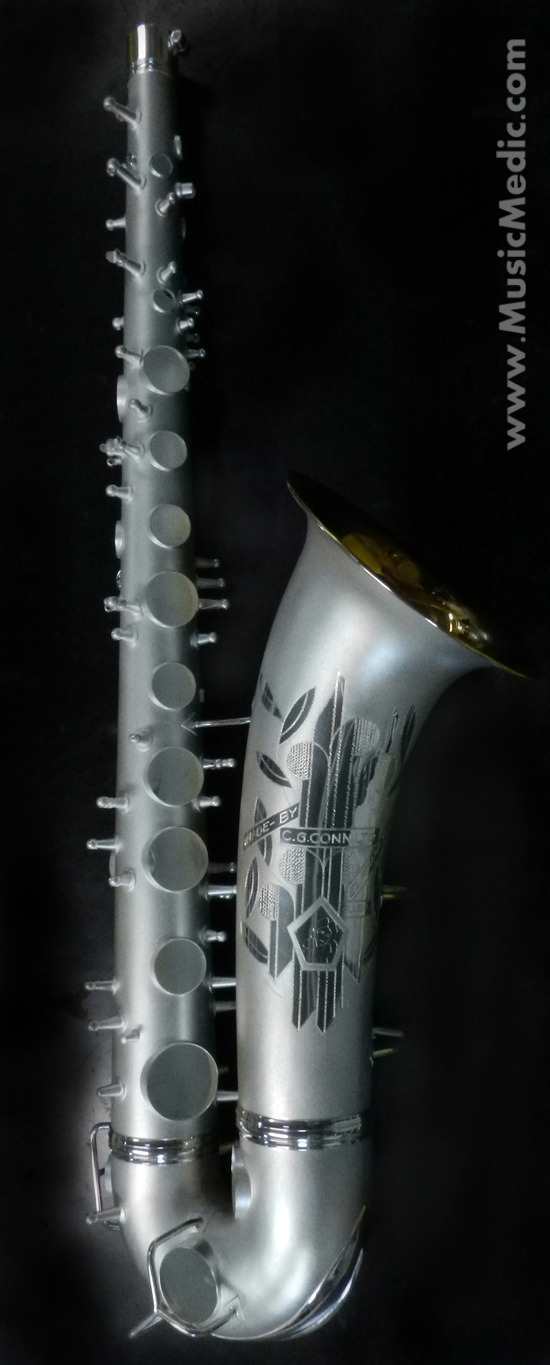 The ProShop kept busy on Friday when Noah Getz stopped in to pick up his uberhauled Buescher Big B alto. Matt and the rest of the ProShop guys worked with him fine tuning the sax until it was perfect!
Noah is a jazz and classical saxophonist based in Washington D.C., who has been hailed as a "highly skillful and even more high adventurous player" (Washington City Paper). He's received a first-round Grammy nomination for his contribution with the New Hudson Saxophone Quartet to America's Millennium Tribute to Adolphe Sax, Vol. V., and his albums Crosscurrentsand Still Life have gotten rave reviews. Plus, he's a great guy, and we had a fun giving him an education in gin, after the job was done of course.